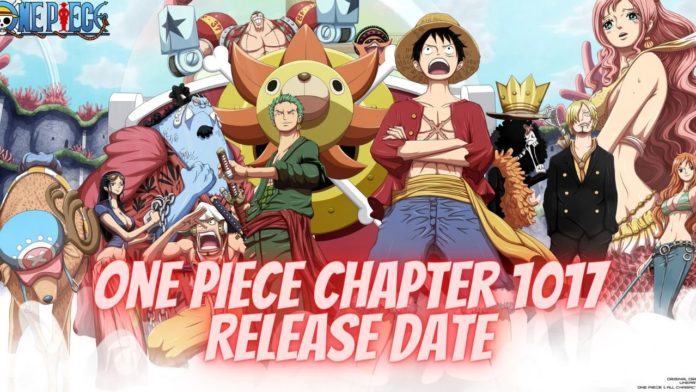 One Piece is a very famous work in the Shounen manga category, and seems to have lasted out most of the other ones in the category. There are many things that make One Piece special, they include the great art and characterisation, the exciting plot points and the amazing action sequences. The manga will be on hiatus this week, since the manga artist (managaka) Eiichiro Oda, has taken a break for a bit. So, let's look at some plot points that will surely take place in this exciting chapter
One Piece Chapter 1017 will release next Sunday June 27, 2021. Oda Sensei who rarely takes a break from his grueling schedule, so the One Piece fandom is calm and they understand that he would need some rest with the current scenario. The Straw Hats are on a roll, and things at a critical juncture. As with these things we can expect leaks and spoilers by June 22 or max June 23.
One Piece 1017 Raws and Spoilers
We are going to reveal massive spoilers with relation to the previous chapters and the current one. Let's dive into this exciting chapter.
In Chapter 1015 pulled a whammy, Shinobu saved Momo.
Kaidou, held up by his daughter Yamato, and is awaiting to join the fray. Yamato is at the verge, and Luffy's promise to defeat Kaidou should most certainly see fruition.
Nami and Ulti are battling it out in a no holds barred fight.
Zeus surprisingly teams up with Nami and together they brought Ulti down in an epic move.
Yamato knows she can't beat her father, but vows to keep trying till Luffy returns.
Kaidou coldly tells his daughter he won't hold back and promises that this fight would not end well for her. Yamato remains strong she talks on her dream to travel with Luffy someday.
Luffy is gravely injured after his stunning loss against Kaido.
One Piece 1017 Theories
Netizens are divided on many theories. But few things are certain, Luffy won't be returning anytime soon. He is too hurt and his involvement would diminish the scope of Yamato and Kaido's emotional arc. The question remains, can she break the chains that bind her to her father? In another update, it seems Zeus would become a member of the Straw Hats. With Nami christening him as Wata, it seems to be a high possibility.
But too many things are in the air right now. When will Luffy join the fray? Will Yamato become a cherished member of the Straw Hats? Stay tuned for more updates.