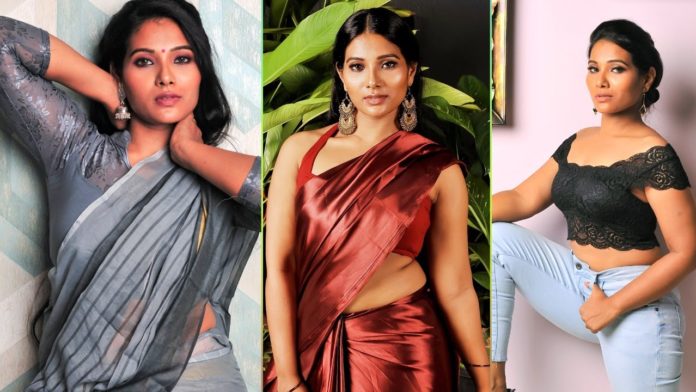 Many people are thriving as a newsreader and then as an actress. Fathima Babu, Priya Bhavani Shankar, Saranya, Anita Sampath are some of the people who went from being a newsreader to an actress. Dhivya Duraisamy is currently on the list. Dhivya Duraisamy from the Perambalur district loves to participate in a dance competition during her school days.
Dhivya Duraisamy, who never thought of entering the media industry while studying, started her media career as a newsreader for Sun News, one of the leading news channels. After working there for two years, Dhivya Duraisamy started reading the news on Sun TV. After that, Dhivya Duraisamy, who thought that her media journey with the Sun Network should not be stopped, next worked in Thanthi Tv for a year and a half.

Dhivya Duraisamy is now a newsreader on the Puthiya Thalamurai channel and hosts a movie show called 'TentKottai.' Currently, newsreader Dhivya Duraisamy continues to share her latest photos on social media. She has a huge fan base who loves her traditional and modern photos. Her latest glamorous photos have gone viral on social media. Her fans have commented that she will soon be cast as the heroine.