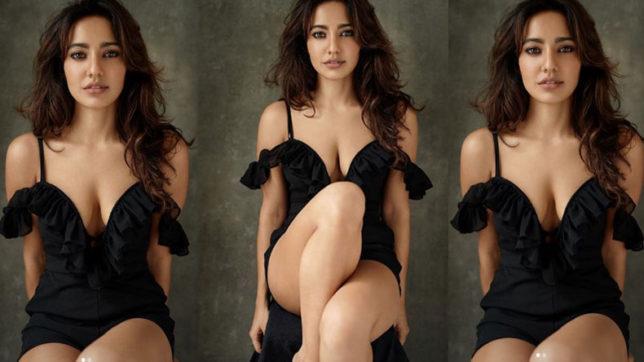 Neha Sharma's sexy and hot picture from her GQ Awards look is a huge sensation on social media. Neha Sharma was seen in deep neck sparkling green dress. Neha Sharma's shimmery makeup is very much liked by the audience. This latest picture of Neha Sharma has surfaced on Instagram in the account of the famous celebrity spotter, Instantbollywood. Neha Sharma coupled this look with stunning long earrings.
https://www.instagram.com/p/B2-s9YeASyA/
Neha Sharma has a huge following on Instagram. Her whopping 8.2 million followers are very excited about each and every post of hers. Neha Sharma's feed is filled with her bold photoshoots and stunning modeling pictures. Neha's pictures are considered to be raunchy and stunning at the same time. Neha Sharma's hot sexy video of her Maxim swimwear and bikini photoshoot had gone viral last year. The actress cum model gained a lot of fans post that.
https://youtu.be/UHaTkaZp-oA
Neha Sharma's Bollywood journey started a while ago, she got fame in the industry from the film Crook. In this film, she appeared alongside Emraan Hashmi. After this, she never looked back. Neha Sharma's sister Ayesha Sharma is also in the industry. She too has made her mark in Bollywood through the film Satyamev Jayate.
Neha Sharma is a fitness freak and posts a lot of pictures related her morning workouts. Her no makeup morning pictures have a lot of following and interest on social media. Neha Sharma doesn't feel shy to show cleavage or deep neck poses on Instagram.
https://www.instagram.com/p/Bz4p6jig2sx/
https://www.instagram.com/p/Byejsv5gY_v/
https://www.instagram.com/p/ByCLdphAR_L/
https://www.instagram.com/p/Bw3orYAnjdk/