Lady superstar Nayantara and director Vignesh Shivan have been in love for the past few years, and it is known that their marriage will take place soon. It is learned that Vignesh Shivan and Nayanthara have recently started a production company called Rowdy Pictures and are producing a few films through this company.
Koozhangal is one of the films produced by Nayanthara and Vignesh Shivan in that category. It is noteworthy that the trailer of this film was released recently and received a huge response. Koozhangal is being screened at the Tiger Competition International Film Festival in Rotterdam today.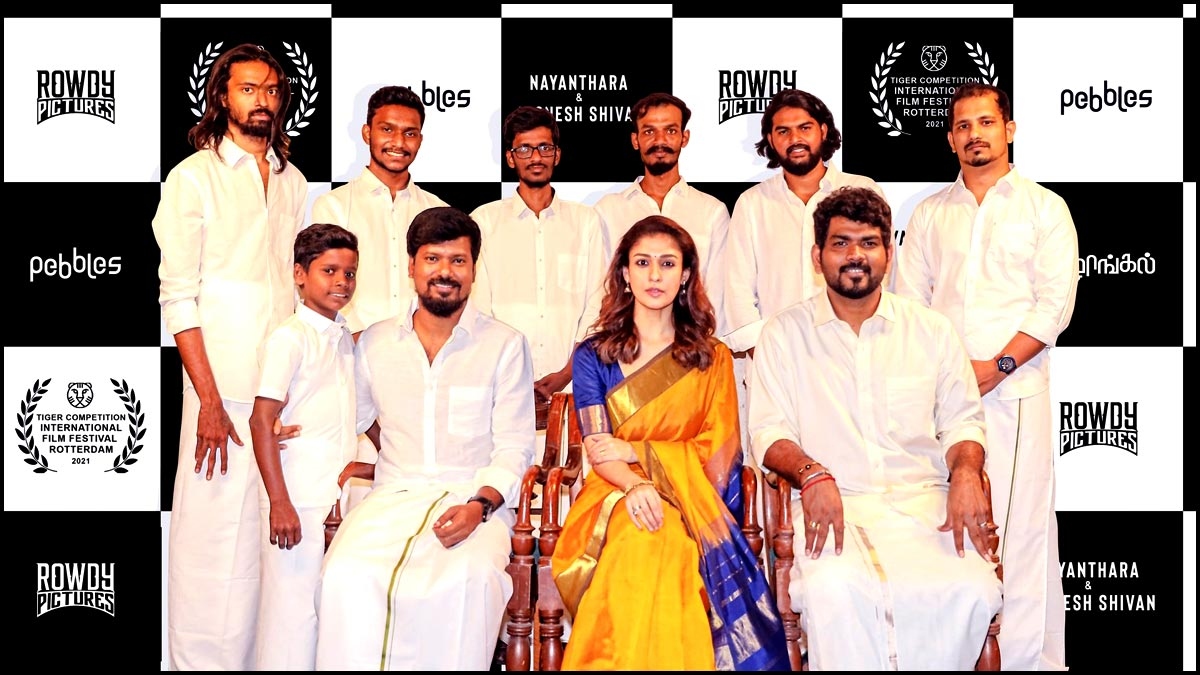 Following this, Nayanthara and Vignesh Shivan both attended the function. It is worth noting that photos about it are currently going viral. Directed by BS Vinod Raj and composed by Yuvanshankar Raja, the film is set to release soon.