Mumbai police have warned the Dahihandi organizers and Govinda squad that there will be no violation of rules in any way, otherwise action will be taken. Strict police arrangements have been made at the Dahihandi project site along with Mumbai, and around 3,000 police officers will be deployed on Saturday for settlement. CCTV will be monitored by crowds at Dahihandi and police patrols will be held in plain clothes. 
Gokulashtami and Dahihandi festival is celebrated across Maharashtra, especially in Mumbai in large numbers. Around 6 circles will participate in the Dahihandi festival on Saturday. Mumbai police have kept a tight police check to prevent any inappropriate incident from taking place. Armed police forces including local police, state reserve police force, riot control squad, rapid response squad, bomb detector and destroyer squad, special branch, crime branch as well as homeguards will be deployed in different areas as per the need and crowd. Special squad will be monitored to prevent tampering of women in the crowd.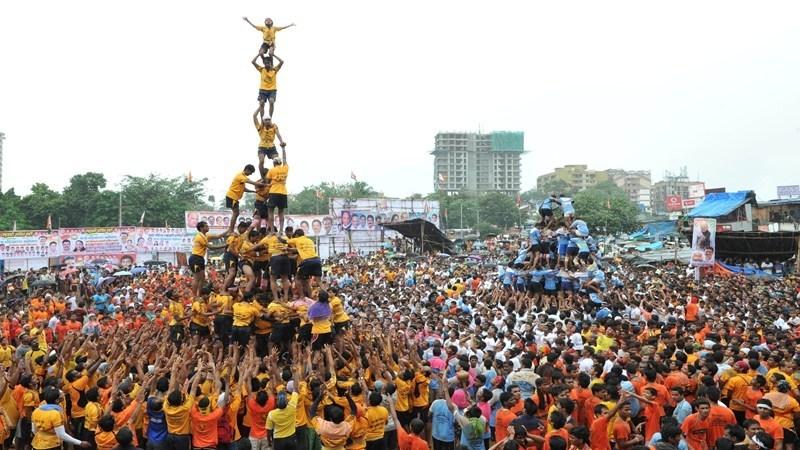 Breaking Traffic Rules Will Attract Strict Action
Traffic police will also be deployed. Traffic police have warned that violating the rules of non-helmet bicycling, three-wheeler riding, driving in the opposite direction, crossing the speed limit would be taken. 
Safety Instructions Issued to Govinda teams and Dahi Handi organizers
Govinda teams and organizers were issued safety and security guidelines as suggested by the High Court bench.
Govinda Team chest guard, safety belt, helmet are mandatory. 
Noise levels will be regularly monitored during the day across the city.
Women's security during the event to be beefed up with special teams at event sites.

If residents and other people have any problem or complaints, they are requested to contact Mumbai Police via SMS or Twitter.