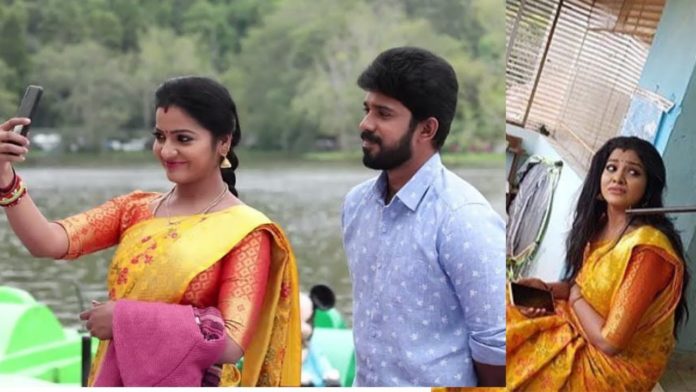 Chitra's husband Hemanth has been arrested after the investigation revealed that he might have been a major factor in the suicide of small screen actress VJ Chitra. Police are investigating whether some more people may have been responsible for Chitra's death in this case. Is the Pandian Store story currently a factor in that regard? The information is currently causing great shock among netizens.
Hemanth complained to Chitra's mother that there were many love scenes and intimate scenes for Chitra's Mullai character in the story 'Pandian Stores' which has been airing for the last two years, and after the engagement, there were more love scenes and intimate scenes. Following this, Chitra's mother contacted 'Pandian Stores' scriptwriter Priyathambi and requested him to reduce the love scenes.
But the love scenes of the Mullai character were well received, and it seems that the 'Pandian Stores' scriptwriter and the TV crew did not see this, and the love scenes continued. It is said that this caused trouble in Chitra's family.
Is it the reason for Chitra's suicide when the Pandian Stores team put love scenes that are known to be a problem in Chitra's family due to the intimate love scenes of Mullai's character? An investigation is currently underway into the angle.