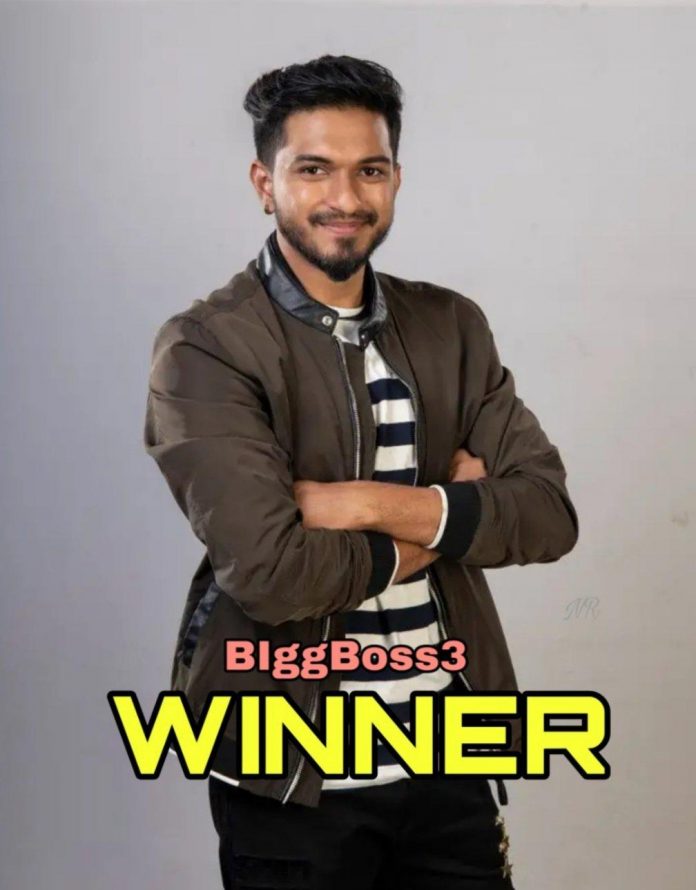 Bigg Boss Tamil 3 winner Mugen Rao is now a star on an official note. Mugen's fans are increasing by the day though Bigg Boss Tamil 3 is over.
Mugen Rao's songs are a sensation and his fans can't get enough of it. Mugen Rao made his first public live appearance after winning Bigg Boss Tamil 3. Mugen Rao met his fans in Express Avenue, Chennai.
Mugen was given a rousing welcome and was surrounded by his ardent fans during his visit to the mall in Chennai.
https://www.instagram.com/p/B3XB9HbD4lN/