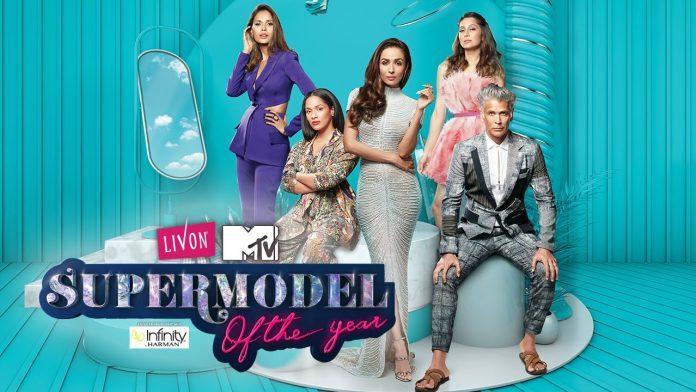 Its all about being a Supermodel. Experienced judges in the form of Malaika Arora, Milind Soman, Masaba Gupta and Anusha Dandekar shall mentor and judge these 10 Models. Ujwala Raut as the Boot Camp instructor shall train and groom them.




These 10 Models will have to go through different photoshoots and tasks in certain situations. They will have to be their own best at these to score good points.
MTV Supermodel of the Year: Photoshoot in a moving truck and what next!
https://www.instagram.com/p/B7BgY-lKx6U/?igshid=1h5zmuh5teqcr
The contestants shall be assigned with their next photoshoot. Anusha mentions to Ujwala that this photoshoot shall be conducted in a moving truck. The Models will have to pose themselves in a moving truck. Normally when in motion, the body cannot stay still. But here the Models have to stay still and show some stunning pose on a moving truck. This will give the judges a fair learning as to how these Models control their body. Ujwala is seen giving instructions to the Models to look somewhere else and not towards the camera as it shall make them conscious.
Anusha makes all the contestants comfortable!
https://www.instagram.com/p/B7A-B4nqJeM/?igshid=1rxoc0enmrgym
Anusha who is also the host of the show will be seen making contestant comfortable enough while doing a photoshoot in a moving truck. They will be seen dancing in the truck to ease their pressure. The photoshoot shall take place in FilmCity where all serials and movies have been shot.
Rene gets blasted for a cold photoshoot!
https://www.instagram.com/p/B7DjeuJKu7h/?igshid=6nns4sa7pdpz
Earlier, the Models had to pose for a skyline advertisement. Here the models will have to sit and pose on a skyline. They will have to calm their nerves and give a stunning photoshoot. While reviewing these photos and showing them to the contestants, Rene is blasted for giving a cold photoshoot. Masaba states that Rene's body language was stiff enough and she portrayed somewhere that she has done this photoshoot at some higher altitude. Milind says her expression were not that pleasant and she did this photoshoot for the sake of doing it.
Let's see what is in store for other Models as well. We will have to wait and watch as to how the judges react on the Photoshoot done by other models. Tune into MTV Supermodel of the Year every Sunday at 7pm only on MTV.