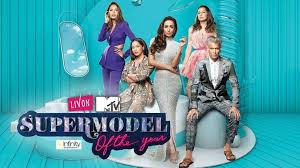 MTV Supermodel of the year is a show which within a few episodes has gained quite a fanbase. A select few participants compete for the supermodel of the year title. The winner gains a kick start of her modeling career. Let's have a look at what all this episode has in store for us.
Drisha More impresses with her acting skills!
Drisha is seen in a new avatar getting rid of her dreadlocks! It remains to be seen if the new look works in her favor? This week's task included promoting the Livon Serum, the sponsor of the show. Drisha managed to do it so effortlessly. She spoke her line being her usual quirky self. The judges were pleased with her performance. As usual, she did not fail to entertain them either.
https://www.instagram.com/p/B9cAAbUBkE4/?utm_source=ig_web_copy_link
Yuki Thareja's runway walk!
Yukti was walking on the runway with the song 'nayi nayi ye baatein,' playing in the background. She reveals that as she was doing the runway. She was quite confident as the song playing in the background was a lovely song. Did she manage to impress the judges?
https://www.instagram.com/p/B9bdrKGhw4P/?utm_source=ig_web_copy_link
Manila Pradhan wow's the judges!
Manila was walking on the runway with song 'Jimmy jimmy Aaja Aaja,'playing in the background. She says as the song was so powerful all she had to do was go there with a bang. That she managed to achieve the judges Malaika and Masaba were quite impressed with her performance.
https://www.instagram.com/p/B9ZbNuvBkhO/?utm_source=ig_web_copy_link
Priya Singh in a stunning white gown!
Priya walked the ramp wearing a stunning white gown. She says she focused on making her hair the hero of the show. Malaika seemed quite impressed by her. Let's see if she has managed to win over the other judges as well?
https://www.instagram.com/p/B9WYF_6hsK0/?utm_source=ig_web_copy_link
A three-way battle for the finale!
The judges seemed to be in quite a critical mode. Masaba went on to tell a contestant that she is unable to understand if the contestant has any capabilities at all! Malaika criticized the participants saying, in doing the runway they forgot everything else brand, briefing and all. As a result, she announced that it is a three-way battle to make it to the finale. She told the contestants that if they want to make it to the top they have to give their best. Who do you think made it to the finals?
https://www.instagram.com/p/B9URpDDBbHF/?utm_source=ig_web_copy_link