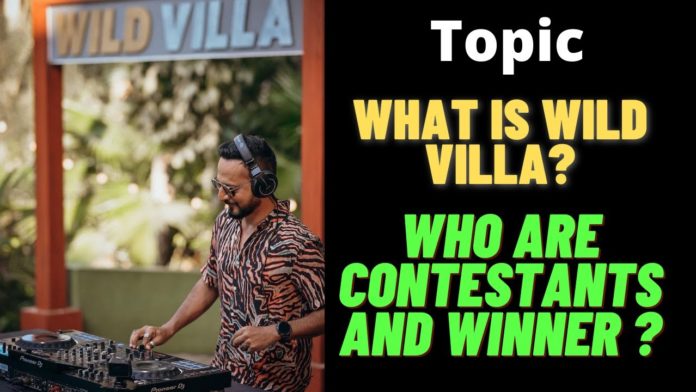 'Splitsvilla X3' aka 'Splitsvilla 13' is off to a sizzling start. The first episode introduced the amazing ladies and gentlemen of this season. The host's Rann Vijay and Sunny Leone set the tone for yet another glitzy and glamorous edition of MTV Splitsvilla. The girls used their golden and silver arrows for their favorite veiled guys. However, the buzz around the contestants of 'Wild Villa' gains prominence.
At the end of the first task, three guys with the most arrows got the opportunity to enter the 'Gold Villa'. A major change in the rules and format of Splitsvilla X3 is the presence of two villas. This season of Splitsvilla promises to be an entertainer as a few guys and girls made their presence felt already.
Vyomesh Koul, Kevin Alamsifar and Nikhil Malik were the coveted contestants to enter the Gold Villa. However, the suspense around the Wild Villa contestants will be revealed in this weekend's episode.
Splitsvilla 13 Wild Villa Contestants and Updates – March 13th Episode
Six contestants will enter the 'Wild Villa' apart from the existing contestants who will be a part of the Gold and Silver Villa.
Nikhil will be the host of the proceedings in the wild villa. Some entertaining twists, surprises, and tasks await the contestants of the Wild Villa.
Roadies Revolution heartthrob Sakshi Mallik will be a part of the Wild Villa. It would be interesting to see how the guys in Gold villa will react to her presence.
Contestants List of Wild Villa in Splitsvilla X3 will include:
Devashish
Piyush Manwani
Rashmi Choudhary
Agriya Bhatiya
Arjun Rana
Sakshi Malik
Wild Villa will be telecasted on the 14th of March 2021 only on Voot Select. According to reports, Kat Kristian and Kevin will be the first ideal match of Splitsvilla 13.