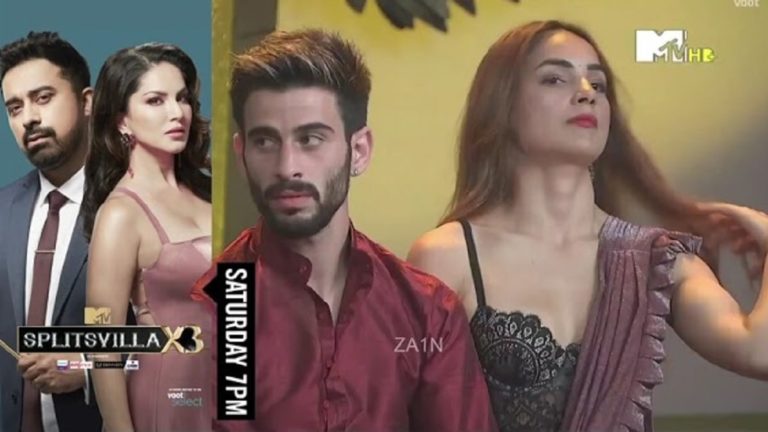 MTV Splitsvilla X3 returns this weekend for a electrifying dome session. As MTV Splitsvilla 13 inches towards the finale, there are shocking twists in episode 27's dome session. As one pair will exit their Splitsvilla journey this week, two contestants will face elimination in the suspense filled dome session.
The Boombam gang tries its best to iron out differences ahead of the dome session. There are rifts at display between Dhruv and Sapna. However, a shocking twist awaits in this weekend's dome session. After a stellar performance in last weekend's task, the BoomBam gang looks forward to a promising dome session.
Such fashun, much killer vibes!#MTVSplitsvillaX3 co-powered by @philipsindia, @ManforceIndia, @DenverForMen and ONN Polos & Tees every Saturday at 7 pm. Catch the action 24 hours before TV on @VootSelect pic.twitter.com/2xXbsHyn5u

— MTV Splitsvilla (@MTVSplitsvilla) September 7, 2021
Splitsvilla X3 Task Highlights – 28th Episode on 11th September
The 'Dress to Kill' task looks promising as the contestants brace themselves against a shocking dome session. According to reports, Nikita and Samarthya are eliminated from Splitsvilla X3.
Shivam and Kevin share some fun moments ahead of the 'Dress to Kill' task. However, is this the sign of bonhomie or sheer competition? There will be a significant surprise in the dome session of Splitsvilla 13.
As a result, Dhruv and Sapna will eliminate Nikita/Samarthya from the dome session of Splitsvilla X3. However, they will not enter the Wild Villa competition.
Splitsvilla 13 Wildcard Entries
Four contestants of Wild Villa will graduate to enter Splitsvilla X3 this week. Out of the four, three contestants were eliminated from Splitsvilla 13. However, this is good news for Nikita as her pair Samarthya and friend Samruddhi reenter the show. The return of Avantika will add some spice to the villa. It is expected that Avantika will join the Boombam gang.
Samarthya
Samruddhi
Avantika
Piyush
Splitsvilla 13 Elimination Updates
Ten contestants were eliminated from Splitsvilla 13 so far. However, Arushi was eliminated last week. Four weeks ago, Nikita and Samarthya became compatible matches. As a result, there will be a double-elimination in the next week's dome session (29th episode).
Samarthya and Nikita were eliminated in the last dome session.
Azma Fallah
Shwetha Nair
Devashish
Janvi
Riya
Samruddhi(Returns as a wildcard)
Gary
Avantika(Returns as a wildcard)
Samarthya (Returns as a wildcard)
Arushi
Nikita and Samarthya