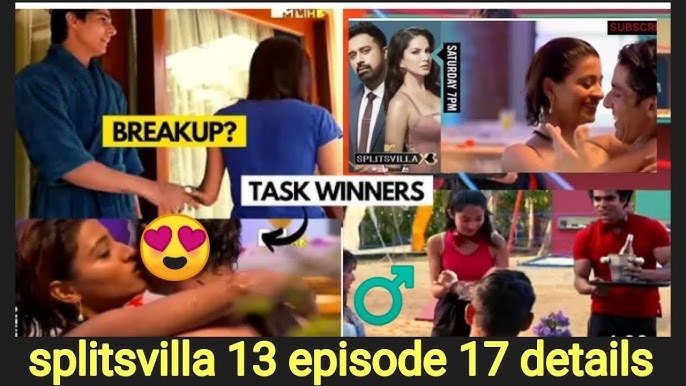 MTV Splitsvilla 13 returns this weekend with a sensational episode. After an entertaining 'Hum App Ke Hai Kaun Task' last week, the announcement of the winner takes place. Arushi, Bhoomika, and Avantika received the maximum number of apps and their validation. However, the twist in the tale was the most negative validated girls were declared winners.
The hunt for the Gold Villa and dome session elimination suspense takes precedence this week. Two of the three App task winners were chosen for the next task. The Boombam gang features just one female in the task for this week. However, the task between Avantika and Arushi meant bad news for Shivam's gang.
Vyomesh's shocking exit was a motivation for Arushi to perform well. However, the twists and turns during the task will mean the Golden Villa opportunity for one girl this week. It would be interesting to see who will capture the coveted opportunity. Avantika or Arushi is in contention for the Golden villa challenge.
Splitsvilla X3 Task Highlights – 17th Episode on 26th June
A very eventful task takes place this weekend in the Villa. The silver villa babes, Avantika, and Arushi are without a connection but battling for safety. As a result, Avantika teams up with Samarthya while Arushi teams up with Trevon.
The challenge will feature a physical obstacle course where the girls and their partners will do all it takes. The task involves impressing the Golden Villa contestants with some delicacies. Arushi and Samarthya emerged as winners in the most crucial task of this competition so far.
However, Nikita will be worried about the blooming of a new bond between the partnerless Avantika and her beau, Samarthya.
Kya hoga last week ke task ka result?#MTVSplitsvillaX3 co-powered by @philipsindia, @ManforceIndia, @DenverForMen and ONN Polos & Tees every Saturday at 7 PM. Catch the action 24 hours before TV on @VootSelect pic.twitter.com/wzp6NpdQXs

— MTV India (@MTVIndia) June 25, 2021
Splitsvilla 13 Golden Opportunity Task Winner
Samarthya and Avantika are the winners of this challenge.
Splitsvilla 13 Ideal Matches
Last week's dome session witnessed the crowning of the 'second ideal match' of Splitsvilla X3. Jay and Aditi deserved to become the ideal match and apparently, the oracle agreed too.
Kevin and Kat
Jay and Aditi
Splitsvilla 13 Elimination Updates
Six contestants were eliminated from Splitsvilla 13 so far. However, Samruddhi were eliminated last week. As a result, they entered the Wild Villa as wildcard entries.
Azma Fallah
Shwetha Nair
Devashish
Janvi
Riya
Samruddhi