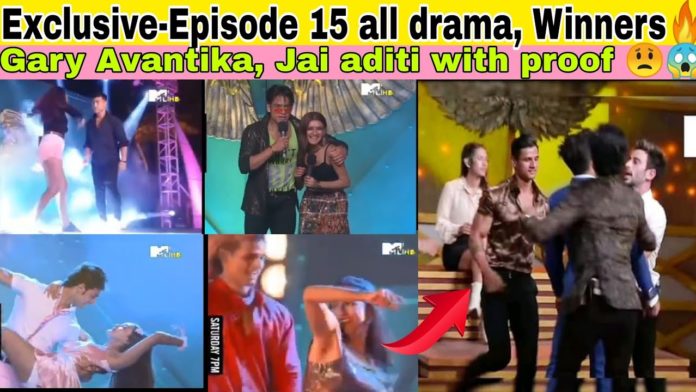 MTV Splitsvilla 13 enters its fifteenth episode this weekend. After a sensation episode last week, the best dancers in the Villa belonged to the 'Boombam gang'. As a result, Shivam/Pallak and Nikhil/Bhoomika were safe from the dumping zone danger in the dome session this week.
After a fiery dance battle, Kevin's gang faces the ultimate test in terms of elimination this week. Splitsvilla 13 is inching towards a decisive phase in the competition as two groups fight it out for supremacy. Intense twists, arguments, and drama will take the limelight from the Splitsvilla X3 dome session for this week.
Splitsvilla X3 Task Highlights – 15th Episode on 12th June
A very eventful and physically challenging task takes place this week. As a result, two teams that face the danger of elimination danger take the battle to the next level. The task for this week features a 'Hot Dog' challenge.
Jay and Aditi fight it out against Trevon and Samruddhi. Jay and Aditi took the help of Shivam and Pallak while Trevon and Samruddhi chose Nikhil and Pallak. However, the intense battle resulted in a very dangerous situation for one couple this week.
Rolling villains, human hot dogs aur dumping zone, too much happening in the Villa this week!#MTVSplitsvillaX3 co-powered by @philipsindia, @ManforceIndia, @DenverForMen and ONN Polos & Tees every Saturday at 7 PM. Catch the action 24 hours before TV on @VootSelect pic.twitter.com/ZD5DtmQEG1

— MTV Splitsvilla (@MTVSplitsvilla) June 8, 2021
Splitsvilla 13 Elimination Challenge Task Winner
Aditi and Jay won the Elimination Challenge task along with Shivam and Pallak. As a result, Samruddhi was eliminated this week. Hence, Samruddhi will enter the Wild Villa after this weekend.
Splitsvilla 13 Elimination Updates
Four contestants were eliminated from Splitsvilla 13 so far. However, Devashish and Jhanvi were eliminated last week. As a result, they entered the Wild Villa as wildcard entries.
Azma Fallah
Shwetha Nair
Devashish
Janvi
Riya
Samruddhi