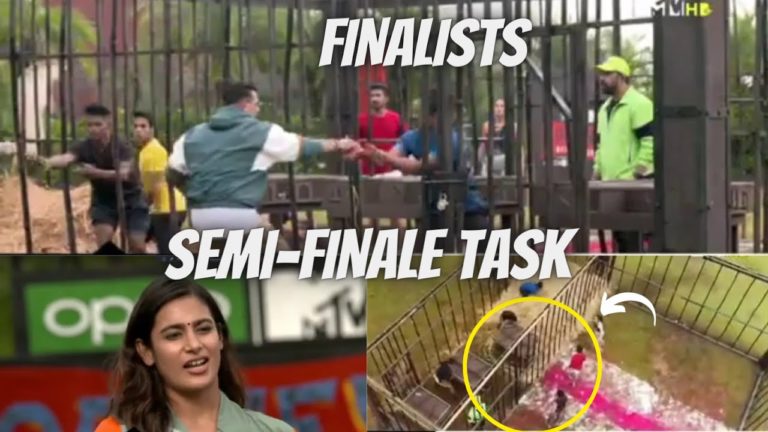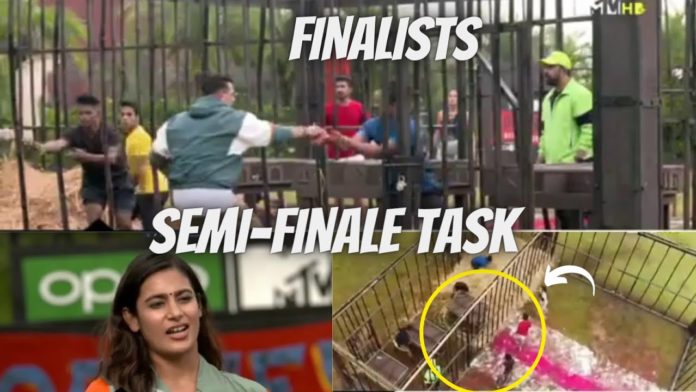 MTV Roadies Revolution returns with a gripping episode after the heartbreaking eviction of Zabi and Shreya last week. There were multiple twists last week including the announcement of the first finalist, Hamid. However, a shocking twist in the tale ensured a 'Semi-Finals Task' between seven deserving contestants.
The reality show progresses this week and the major highlight will be the winners of the semi-finals task. Jayant and Micheal were the semi-finalists who got added to the competing list for the upcoming episode. However, the major buzz is around the re-entry of ex-contestants.
Roadies Revolution Today's Episode: Semi-Finals Task Updates
Roadies Revolution stumped the audience with the reentry of Arushi Chawla and Aman. The semi-finals task will feature a two member battle. There are high chances of exhilarating twists in the upcoming episode in which the finalists of MTV Roadies Revolution will be announced.
Arushi will compete against Poonam. Hamid competes against Micheal and managed to become the first finalist of MTV Roadies Revolution. Abhimanyu competes against Jayant and the latter manages to squeeze himself into the finals. Vipin competes against Akash while Akash destroys the aspirations of the former to enter the finals.
Guys, let's give a big hand to all our semi finalists! 😁 👏🏻

Catch the all new episode of #RoadiesRevolution on @MTVIndia this Saturday, 7:00 PM and anytime on @justvoot.

@oppomobileindia @castrolbiking @axiom_ayurveda @ManforceIndia pic.twitter.com/zHHlxWHqRg

— MTV Roadies (@MTVRoadies) January 6, 2021
MTV Roadies Revolution Semi-Finalists
Abhimanyu Singh – Team Neha
Poonam Shah – Team Neha
Vipin Kumar – Team Varun
Jayant Yadav – Team Varun
Akash Verma – Team Prince
Micheal Ajay – Team Nikhil
Hamid Barkji – Team Nikhil
MTV Roadies Revolution First Finalist 
Hamid Barkji is the first finalist of MTV Roadies Revolution.
MTV Roadies Revolution Second Finalist
Akash Verma is the second finalist of MTV Roadies Revolution.
According to reports, Arushi Chawla and Jayant Yadav were the other finalists of MTV Roadies Revolution.
MTV Roadies Revolution Finalists List
Hamid
Akash
Arushi Chawla
Jayant Yadav
MTV Roadies Revolution Winner
According to reports, Hamid Barkzi is the winner of MTV Roadies Revolution. However, it is essential to wait until the Grand finale episode of MTV Roadies Revolution to confirm the same.