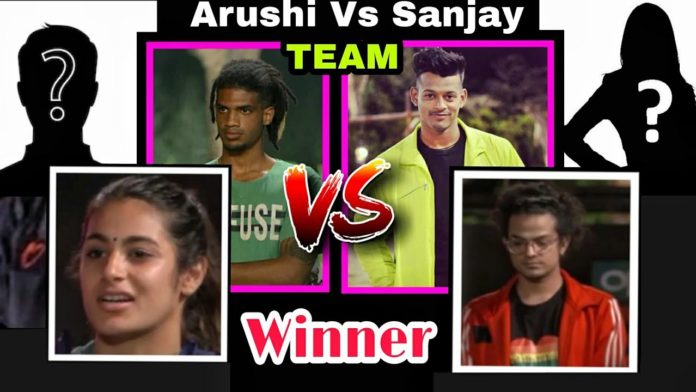 MTV Roadies Revolution returns with a gripping episode after the surprising eviction of Pratibha Singh in the last episode. Arushi Chawala and Sanjay Negi were the contestants who got voted out last week. However, a shocking twist in the tale ensured a 'Drone Survival Task' between Arushi and Sanjay which will decide the fate of one of the contestants this week.
The suspense beckons as to who will be leaving their Roadies Revolution dream behind this week. Arushi and Sanjay will choose three contestants each to fight alongside them in the survival task. It is to be noted that Hamid was injured in the previous week's task and Aman will replace Hamid in Arushi's team.
Roadies Revolution Today's Episode: Team Arushi vs Team Sanjay
Sanjay Negi's team included Jayant, Akash, and Vipin was swapped out. After a hot altercation between Vipin and Sanjay, the host Rannvijay meant business and explained the survival task rules.
Arushi chose Micheal and Aman to represent her in the task. The 'Drone Survivor Task' involved the contestants' balance and agility to win the task for their favorite contestants. Saving Sanjay or Arushi was a matter of concern for Nikhil and Varun's gang.
Humaare leaders are all set to witness the tussle between Arushi and Sanjay for survival!

Catch the all new episode of #RoadiesRevolution on @MTVIndia this Saturday, 7 PM and anytime on @justvoot.

@oppomobileindia @castrolbiking @axiom_ayurveda @ManforceIndia pic.twitter.com/pL7ieYyaxX

— MTV Roadies (@MTVRoadies) December 3, 2020
MTV Roadies Revolution 5th December Survival Task Winner: Who Will Get Eliminated?
The task was performed by Arushi and Sanjay with the best of the grit and determination at the display. The 'Drone Survivor Task' featured the opponent team members using their drones to distract the team members. The fight was close enough however, there could be just one winner for the survival task.
Arushi Chawla lost the Survival task and hence, Sanjay Negi got saved by a whisker. The results of the task disappointed Kevin and Arushi's fans who wished to see the latter go ahead in the reality show.