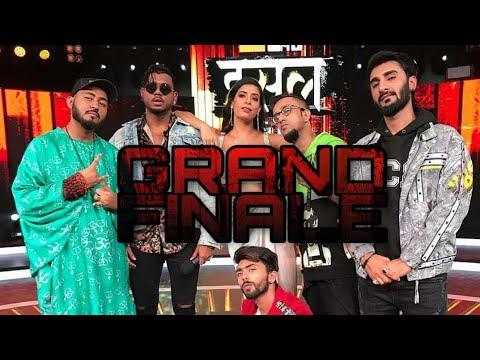 MTV Hustle, India's first Rap Reality show is drawing to a close. The show began with 15 rappers making the final cut from rigorous auditioning. Out of the 15, 5 rappers were selected as the finalists.
Deepak Singh aka M-Zee Bella wins MTV Hustle
EPR Vs Mzee Bella Who is the Winner of MTV Hustle Season 1 – Stay tuned for updates!!
The Grand finale of MTV Hustle Season 1 is scheduled to be held on the 12th of October.As fans are eager to find the winner of MTV Hustle Season 1, the contest is going to be tougher than ever in the grand finale.




All the finalists have a considerable fan following and audience support has been crucial for their progress so far.
The News Crunch Audience Poll Results for MTV Hustle Winner – RCR Leads and Is Likely to Be the Winner, Following By King and EPR!
According the News Crunch voting poll results, RCR is leading by a mile. RCR has created an impact which is tough to ignore. Some of his performances got standing ovations from the judges.
Vote Share of 5 Finalists of MTV Hustle
RCR – 39%
King – 26%
EPR – 13%
MZ Bella -12%
Shloka – 10%
Do you think RCR deserves to win MTV Hustle Season 1? Let us know in the comments below.
Vote now to support your favorite rapper in MTV Hustle Season 1 Grand finale
Who Will Win MTV Hustle Season 1