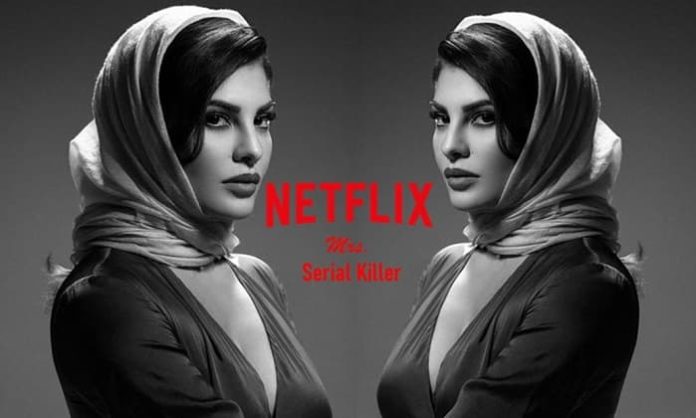 A global pandemic has consumed the world and soaked away alot of spirits. It is during this time people seek solace and a way to escape from reality through visual entertainment.
Every OTT platform has been doing their best to provide content that will entertain the audience. Afterall, the audience is king. During this time Netflix dropped the trailer of an edgy thriller directed by Shirish Kunder titled Mrs Serial Killer. The digital film will star Jacqueline Fernandez, Manoj Bajpayee and Mohit Raina.
Mrs Serial Killer has a unique storyline which will feature Jacqueline trying to prove her husband (Manoj Bajpayee) is innocent in an ongoing serial killer trial. She creates a scenario which replicates the serial killer to prove that her husband is innocent.
The film's trailer is intriguing and promises to keep the viewers at the edge of their seat. Jacqueline will be seen in an avatar that has been been seen, quite contrary to her regular bubbly-chirpy roles or action. Directed by Shirish Kunder and  produced by Farah Khan, the film is all set to premiere on Netflix on May 1 2020.
Mrs Serial Killer Trailer
The trailer of Netflix's next film Mrs Serial Killer begins with a messed up Jacqueline Fernandez. She is murmuring to herself that, "Yeh kahani ab khatam hone wali hai. Jaise humne socha waise nahi." During this monologue she is interrupted by a girl who calls her a freak for talking to herself. Jacqueline on the other hand has a short fuse which is pretty evident and she rushes to the girl and threatens her with a razor in her hand.
In Mrs Serial Killer, Jacqueline Fernandez plays the role of Sona Mukerjee. She is the wife of Dr Mritunjoy Mukerjee (Manoj Bajpayee). Her husband has been accused of being a serial killer and is imprisoned for the same. Mritunjoy has been blamed for the disappearance of six girls who have vanished from the city.
Sona, either playing the dutiful wife or one with many secrets, is determined to prove the innocence of her husband. To such an extent that she is ready to commit a murder in the same style that the serial killer has been on and about doing.
Mrs Serial Killer Plot
Mrs. Serial Killer is going to feature a very interesting storyline. It will feature a story of a doting wife, whose husband is framed and Imprisoned for serial Murder. So she creates a murder scenario exactly like a serial killer to prove her husband is innocent.
The case is being investigated by Inspector Imran Shahid (Mohit Raina). He is investigating the case but he has a personal connection as he has an old relationship with Sona. The trailer shows him bringing out a photograph wherein he is dressed as a groom and Sona as a bride.
Mrs Serial Killer Cast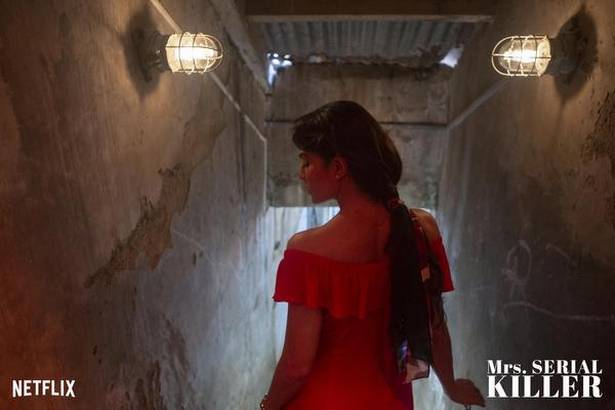 Every web series or film requires a stellar cast that will be able to take the content of the film to another level. The actors who play the roles require learning the little nuances that their characters would portray, that's what makes their characters so memorable.
The makers of Mrs Serial Killer had a test in hand to select actors who would be able to portray different shades effortlessly and they have done a splendid job. Netflix India's next movie Mrs Serial Killer will feature Bollywood's popular actors. The movie will have Jacqueline Fernandez as Mrs. Serial Killer, Manoj Bajpayee, Mohit Raina and Zayne Marie.
How to Watch Mrs Serial Killer?
Mrs Serial Killer is available solely on Netflix as it is an original film. It will be streaming on Netflix from May 1st 2020. The film is different from the content usually generated and during such a time it will certainly be an interesting watch.
To watch Netflix's next film Mrs Serial Killer, follow the next few steps:
Download the Netflix app on your phone or open the webpage on your browser
Login to your Netflix Account
If you are not a member of Netflix pay the necessary subscription fee
Search for Mrs Serial Killer which will be streaming from May 1st 2020