Never Have I Ever, a collaborative venture of Mindy Kaling and Lang Fisher is all set to release on Netflix on 27th April. The Never Have I Ever cast features both newcomers as well as seasoned actors, fusing together for a series loosely based on The Mindy Project star's formative experiences as a first-generation Indian American teen.
It is said to be semi-autobiographical based on the actress, writer and producer's life. The 10- episode comedy centers on the experiences of Devi Vishwakumar (Maitreyi Ramakrishnan), a high-achieving high school sophomore at Sherman Oaks High in the San Fernando Valley who is navigating life with a short fuse that often lands her in difficult and awkward situations.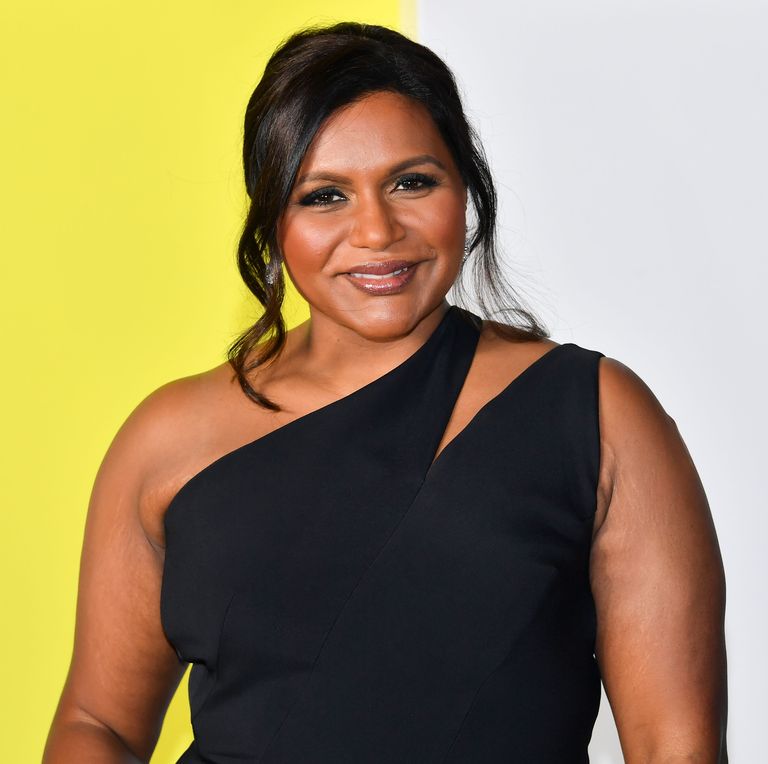 Kaling created Never Have I Ever and executive produces alongside Lang Fisher (The Mindy Project), with the latter serving as writer and show-runner. The 10-episode project began with Universal Television, where Kaling was under an overall deal before she moved it to Warner Bros. TV.
Never Have I Ever Trailer
https://www.instagram.com/p/B_A589ilR2s/
Never Have I Ever is inspired by Mindy's childhood. The show will be streaming on Netflix from April 27th 2020 onwards. Never Have I Ever centers on the complicated life of Devi (Maitreyi Ramakrishnan), a modern-day first-generation Indian American teenage girl. Devi is an overachiever with a short temper that often gets her into difficult situations.
Devi the lead character prays to Hindu gods to send her "a stone-cold hottie who can rock me all night long." Even though those circumstances might come across as tough, the series' trailer looks very promising and grasping.
Devi's high school struggles will offer plenty of genuine laughs. There's the hilarious would-be erotic dream sequence, Devi dressing up as an "Indian Kardashian" to impress boys, and someone who eats an entire onion in a classroom.
In other words, the everyday stuff that happens to all high school students. The story will resonate with the audience because at some point everyone was a Devi.
Never Have I Ever Plot
Mindy Kaling was approached by Netflix to do a series on a young Mindy. But Kaling wasn't enthusiastic about narrating the story of an Indian girl growing up in the 80's. She opted for showing a millennial 15-year old Indian girl in the current modern day world.
Never Have I Ever will showcase the life of the protagonist Devi. She is an overachieving high school sophomore who recently suffered the loss of her father. She is short tempered which doesn't always lead her into the best situations.
Never Have I Ever Cast
Mindy Kaling went all millennial for her audition procedure. She took to her social media platforms to find people who would fit the bill perfectly. She personally felt that looking at people coming from agencies would limit their options and it would be better to venture out to find the perfect cast.
She posted an audition call on Twitter and Instagram, with the help from Netflix and Universal. 'Hey! If you are an Indian-American girl from 15-22,' and for the mom and older cousin, 'please write to this email.'" And it certainly did work as she found a fabulous cast which is clearly reflected through the trailer.
https://www.instagram.com/p/BwIxlBinnlD/
The cast includes Maitreyi Ramakrishnan as Devi Vishwakumar, Poorna Jagannathan as Nalini Vishwakumar, Sendhil Ramamurthy as Mohan Vishwakumar, Richa Moorjani as Kamala, Ramona Young as Eleanor, Lee Rodriguez as Fabiola, Darren Barnet as Paxton Hall-Yoshida and Jaren Lewison as Ben Gross.
How to Watch Never Have I Ever?
'Never Have I Ever' is available solely on Netflix as it is an original series. The series will be streaming on Netflix from April 27th 2020. To watch Never Have I Ever follow the next few steps:
Download the Netflix App on your phone or open the webpage on your browser Login to your Netlfix Account.
If you are not a member of Netflix pay the necessary subscription fee
Search for Never Have I Ever. It will be available on Netflix from 27th April 2020