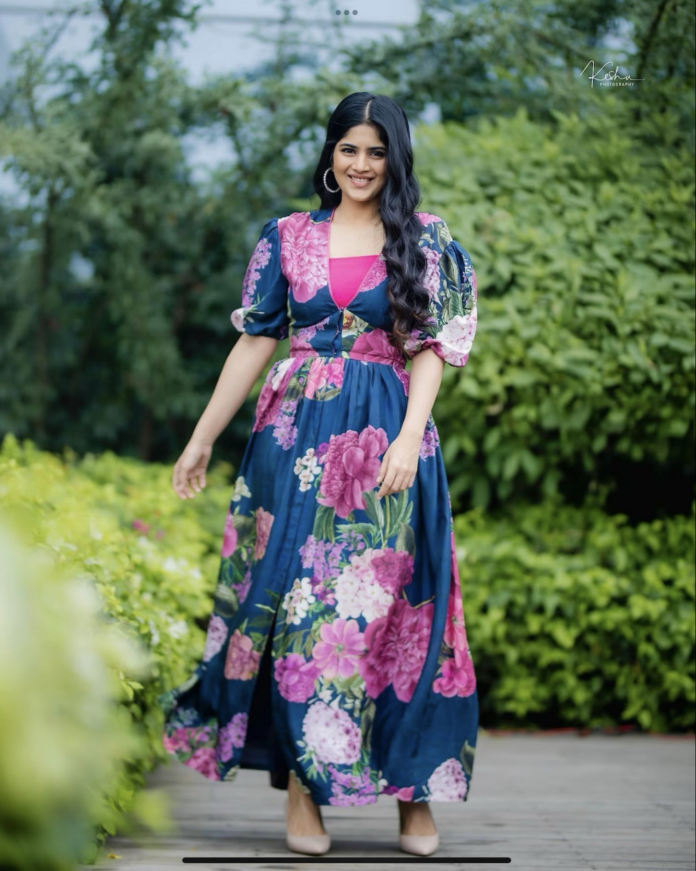 In the digital world where information travels at the speed of light, the media has been abuzz since morning with the rumored wedding bells for actress Megha Akash. The grapevine suggests that the talented actress is set to marry the son of a prominent Tamil Nadu politician. Netizens, ever so curious, have embarked on a virtual treasure hunt on social media to uncover the identity of the alleged groom-to-be.
However, in a recent development, Megha Akash's mother has stepped forward to dispel the swirling rumors. In a clarifying statement, she firmly stated, "The news about my daughter's impending marriage to a politician's son is nothing more than a baseless rumor. It is devoid of any truth." She went on to urge fans and media alike, "Please refrain from believing such unverified news. Rest assured, when we decide on Megha's marriage, we will make an official announcement."
It's worth noting that Megha Akash, undeterred by the rumor mill, is currently engrossed in her work commitments. She's presently filming for the Tamil movie 'Maha Paitanda Mandin' and has two Telugu projects underway. These films are slated to hit the screens in succession, keeping her fans eagerly anticipating.
Adding to her professional triumphs, Megha Akash's latest movie 'BOO' has recently made its debut on Jio Cinemas, giving her fans another reason to celebrate.
So, dear readers, let's focus on the star's glittering career and await official updates on her personal life. As always, we promise to keep you abreast of the latest authentic news in the world of entertainment. Stay tuned!