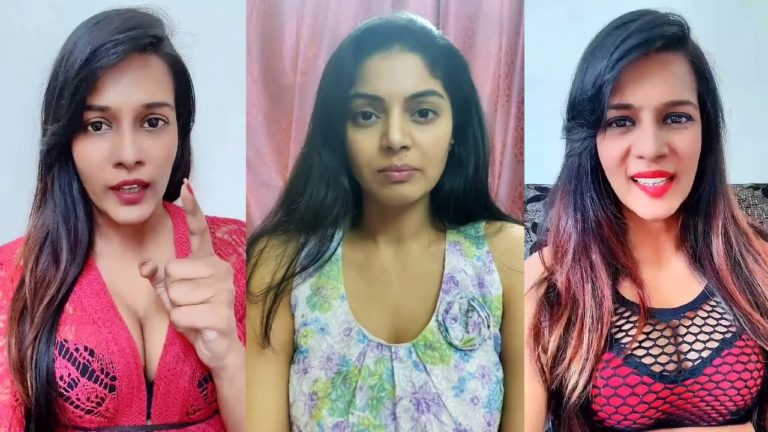 Sanam Shetty is the talk of the town on social media. Sanam Shetty was evicted from Bigg Boss 4 on Sunday last week. Questions are being asked why Sanam Shetty was evicted as many contestants who were not playing the game well are still inside the BB house.
This aside, Meera Mithun has been very critical of Sanam Shetty. It is noteworthy that there was already a fight between them on social media. It is noteworthy that the title of Miss South India was snatched from Meera Mithun and given to Sanam Shetty.
What Meera Mithun is saying about Sanam Shetty on Twitter:
From last nite hearing a good news, #dubakoor is evicted from #biggbosstamil4, now she can come out and do more #dubakoor activities with #dubakoor company 🤣🤣🤣

— Thamizh Selvi Mani (@meera_mitun) December 6, 2020
#tarshan will be the happiest man today on planet earth because the character of his ex gf is completely exposed. #VijayTelevision Great job done #BiggBoss4Tamil . Ambuli hero will also be laughing from heaven #dubakoor will remain #dubakoor

— Thamizh Selvi Mani (@meera_mitun) December 6, 2020
Meera Mithun says that Tharshan will be happy as Sanam Shetty is evicted from the house. This has not gone well with Sanam's fans, and they are trolling Meera Mithun on Twitter. Some people have condemned Meera Mithun for leaving such a post.
#tarshan will be the happiest man today on planet earth because the character of his ex gf is completely exposed. #VijayTelevision Great job done #BiggBoss4Tamil . Ambuli hero will also be laughing from heaven #dubakoor will remain #dubakoor

— Thamizh Selvi Mani (@meera_mitun) December 6, 2020
#tarshan will be the happiest man today on planet earth because the character of his ex gf is completely exposed. #VijayTelevision Great job done #BiggBoss4Tamil . Ambuli hero will also be laughing from heaven #dubakoor will remain #dubakoor

— Thamizh Selvi Mani (@meera_mitun) December 6, 2020
#tarshan will be the happiest man today on planet earth because the character of his ex gf is completely exposed. #VijayTelevision Great job done #BiggBoss4Tamil . Ambuli hero will also be laughing from heaven #dubakoor will remain #dubakoor

— Thamizh Selvi Mani (@meera_mitun) December 6, 2020