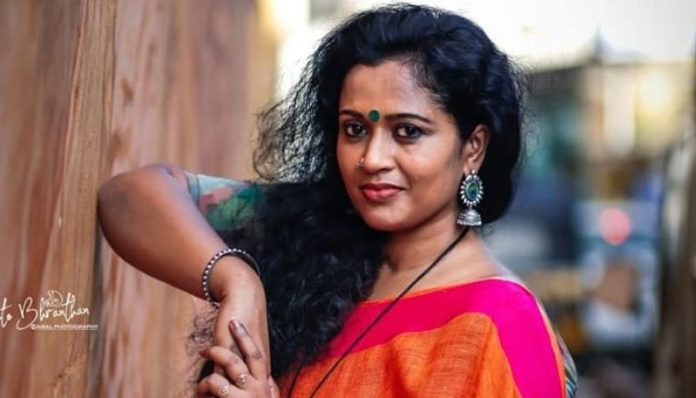 Manju Pathrose is an Indian television and film actress best known for her work in Malayalam television sitcoms. She was noticed for her character role as Syamala in Marimayam, a popular satire sitcom on Mazhavil Manorama that highlights sleaze, incompetence and delay in government offices, public and private institutions. Manju Pathrose is a part of Bigg Boss Malayalam season 2 which premiered on Sunday 6th January 2020.
https://www.facebook.com/ManjuSunichanOfficial/photos/a.1530258933859381/2399650013586931/?type=3&theater
Manju Pathrose's Carreer Awards and Nominations
She won the Kerala State Television Awards (Special Jury Award) for her performance as Thankam in Aliyan VS Aliyan. Also Flowers Television Awards for Best Comedian (Special Jury) for her performance in Marimayam
Manju Pathrose's Age and Date of Birth
Manju Pathrose's date of birth is 27 February 1986 and Her age is 34 years old.
Manju Pathrose's Parents
Manju Pathrose's Parents are Pathrose and Reetha
Manju Pathrose's Height and Weight
Manju Pathrose has a height of 5.4 and Weight is 78 Kg
Manju Pathrose's Networth
Manju Pathrose's net worth is Unknown for now
Manju Pathrose's Hometown
Manju Pathrose's is from Kizhakkambalam, Kochi.
Manju Pathrose's Educational Qualification
Alina completed her graduation at Bharat Mata College, Thrikkakara, Ernakulam
Manju Pathrose's Instagram Profile
Manju Pathrose's facebook profile is @ManjuSunichanOfficial. She has around 92K followers as of today.
www.facebook.com/@ManjuSunichanOfficial
Manju Pathrose's Relationship Status
Manju Pathrose is married to Sunil Bernard, a percussionist, and has one son, Bernard.
Unknown Facts About Manju Pathrose
Manju made her first appearance on television in the family reality show Veruthe Alla Bharya.
https://www.facebook.com/ManjuSunichanOfficial/photos/a.1530258933859381/2344494822435784/?type=3&theater
Her debut Malayalam film: Chakram (2003)
Manju Sunichen once shed 16 KG in 7 months. She reduced her weight from 90 KG to 70 KG
Manju Sunichen is also an Indian Youtuber, who has a Youtube channel called, 'BLACKIES'.
She's still active on Youtube, and she often shows off her style—and enjoying her time with her buddies.