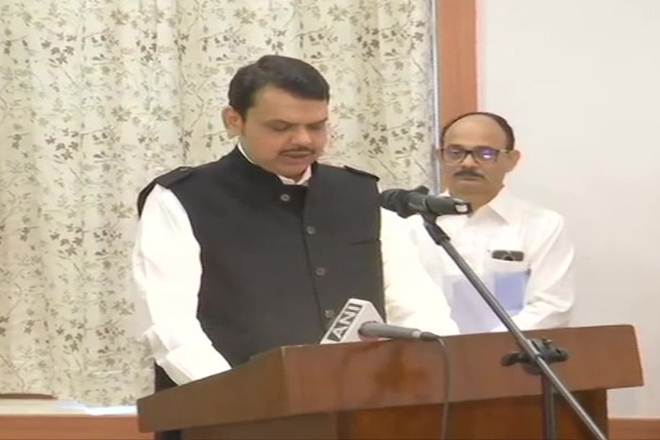 The politics of Maharashtra changed on Saturday morning that no one had imagined. The BJP overturned overnight and formed the government with the NCP and the Shiv Sena did not even know the news of this alliance. Governor Bhagat Singh Koshyari administered the oath of office to CM Fadnavis in the morning. Ajit Pawar has become the Deputy CM.
Sharad Pawar Makes a Massive U-Turn, Plays Kingmaker Without Congress!
In Maharashtra, Shiv Sena, Congress and NCP have not met any final decision in the name of the Chief Minister. However, senior Shiv Sena leader Sanjay Raut has said that Uddhav Thackeray is ready to become the chief minister. Earlier, after leaving the meeting of the three parties, Sharad Pawar had said that as far as the Chief Minister is concerned, there is no duplication on that. Uddhav Thackeray should lead the government. This was the story until Friday night. 
The three parties held positive discussions about government formation. We have reached consensus on many issues, but the discussion will continue tomorrow. I will not talk about what Sharad Pawar has said that he is on record. When we discuss all things, then we will talk on them: Prithviraj Chavan, Congress leader
PM Modi Congratulates Fadnavis on His Second Term as Maharashtra CM!
PM Narendra Modi congratulated Devendra Fadnivas on becoming CM of Maharashtra again. Congratulations on tweeting.
Congratulations to @Dev_Fadnavis Ji and @AjitPawarSpeaks Ji on taking oath as the CM and Deputy CM of Maharashtra respectively. I am confident they will work diligently for the bright future of Maharashtra.

— Narendra Modi (@narendramodi) November 23, 2019
Devendra Fadnavis Holds First Press Conference After Oath
The people of Maharashtra gave a clear mandate. The Shiv Sena, who fought with us, rejected the mandate and tried to form an alliance elsewhere. Maharashtra needed stable governance. Thanks to Ajit Pawar for deciding to give permanent government to Maharashtra: Devendra Fadnivas, CM Maharashtra