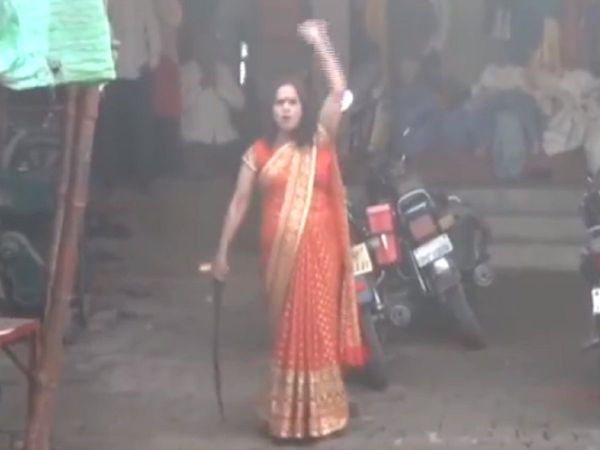 Amid the corona virus outbreak, the entire country is worried and afraid of what will happen next. While a majority of the country post yesterday's announcement of the lockdown has been indoors and following the protocol as suggested by the government. There will always be a set of people who despite every precaution taken by the Government would want to venture out. There also false claims by local self proclaimed God people that they have found a cure to corona virus. It is shocking that despite the whole world being in quarantine; areas in our country still consider this to be a joke and aren't taking it seriously. The government is doing everything with their capacity to stop the spread of the life threatening virus.
Uttar Pradesh is suffering from the outbreak of corona virus as well and people from the Government as well as locals are trying their best to contain it. Post the announcement of the lockdown it has been taken seriously by a majority of the country who refuse to venture out. In Uttar Pradesh a self proclaimed God woman Maa Aadi Shakti, called a religious gathering. Since gatherings are not allowed as a maximum of infections during this time are passed on from gatherings, the police stopped by her door. The police were very affirmative about their decision of stopping the religious meeting as it is right now illegal to do so in the country. But Maa Aadi Shakti would hear nothing of that sort. She refused to listen to the orders given by the police and drew out a sword to prevent them from coming near her. She literally held a sword in her hand to keep the police at bay. But the police were not hearing any of this. The gathering as seen in the video had not taken even the basic precautionary measures that they should have. The police dragged each person out even though they tried their best to repel. It was only after a mild lathi charge that they were able to bring an end to this bizarre event.
A perspective on how tough it is for @Uppolice to enforce #21daylockdown. in Deoria , this self styled god woman 'Maa Aadi Shakti' refused to call off a religious gathering , pointed sword at cops etc . Finally , it took a 'mild' lathicharge to disperse everyone . Crazy stuff ! pic.twitter.com/MPe4F9imkB

— Alok Pandey (@alok_pandey) March 25, 2020
Post the announcement of the lockdown, the Uttar Pradesh governments have been very supportive and helpful of its citizens. They announced that 10,000 vehicles will deliver essential products like vegetables, milk, medicines etc. The first case of corona virus was confirmed in Uttar Pradesh on 5th March 2020. The case was found in Ghaziabad. As of now, the state has over 36 confirmed cases. This includes a foreign national as well. A 33-year-old resident of Pilibhit, , tested positive for coronavirus on Wednesday. Lucknow's King George's Medical University said the patient has no travel history and is a confirmed case of contact transmission.