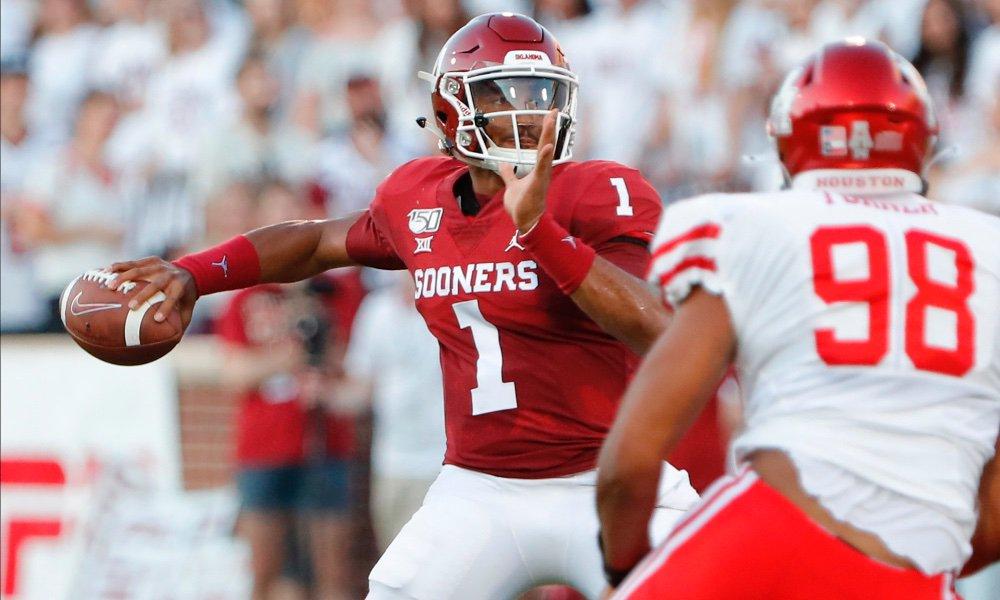 Jalen Hurts showing a lot of experience out on the field and Lincoln Riley calling the right plays. Hurts has 332/161 in his first game with Lincoln Riley.




Jalen Hurts through three quarters tonight:
Passing: 20/23, 332 yards, 3 TD
Rushing: 15 car, 161 yards, 3 TD
Total: 493 yards, 6 TD
Lincoln Riley is definitely one of the best offensive minds in CFB right now, the efficiency of his offenses are impressive.but let's be real, he inherited a program on top that was stacked with talent and recruits the best players every offseason, his job is to not screw it up. Lincoln Riley is a master at getting the most out of his QBs. One thing we do know, Lincoln Riley will get so Much money thrown his way ,he will have no choice but to take an NFL gig that teams will line up with brinks trucks for him. It looks like Lincoln Riley and Jalen Hurts are definitely going for that 3rd straight hesiman in 2019. Jalen Hurts has thrown for 332 and run for 161. THAT'S NEARLY 500 TOTAL YARDS IN JUST THREE QUARTERS. From Baker to Kyler to Jalen.