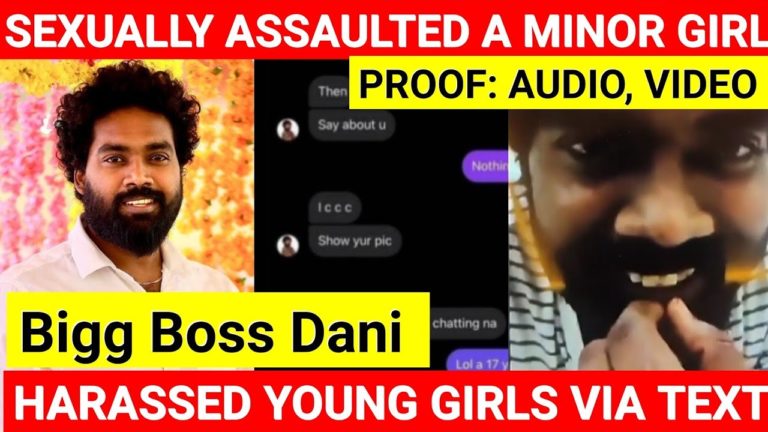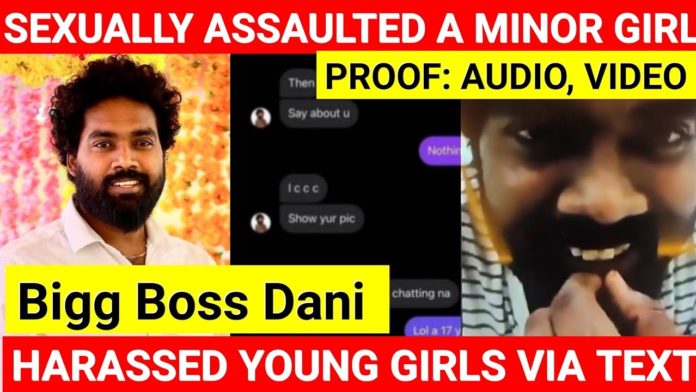 There was never a dearth of controversy in the Kollywood industry. Besides, Julie, Meera Mithun, and Suchitra were involved in many controversies after the Bigg Boss. For the first time in such a situation, actor and former Big Boss contestant Daniel Annie Pope is embroiled in controversy. Danny became famous among the fans by participating in the second season of the Bigg Boss show aired on Vijay TV. But, he has already acted in various films before attending the Bigg Boss show. He made his debut with Dhanush starrer Polladhavan.
Since then, he has acted in various films. Besides, he became very popular among the fans with his verse 'Friend Love Matter,' which he played in the role of 'Sumar Munchi Kumaru' in the movie 'Itharkuthaney Aasipattai Balakumara' with Vijay Sethupathi, which was released in 2013. After that, he had the opportunity to participate in the Bigg Boss. When he came out of the Bigg Boss house, Danny talked very passionately about his girlfriend, Denisha, on stage.
— chettyrajubhai (@chettyrajubhai) April 16, 2021

For many years, Danny, who has been in love with Denisha, told her that he would marry her when he came out and that he should hold his wedding in front of Kamal Hassan. Last year, a baby was born to Danny, who registered his marriage to his girlfriend, Denisha, on September 3, 2018.

The screenshot showsDaniel, who recently texted a woman on Instagram, has gone viral on social media. The Instagram page "Thonuchu Sollitan" mentioned that Daniel had texted in an abusive way to a 17-year-old school-age minor girl. That page has blurred the details of the girl, but Daniel Pope texted several women at night to DM and asked for their pictures. The girl he texted is a 17-year-old schoolgirl (she is smart. She did not give him any details when he asked). The page's admin has posted, "This Daniel Pope is a married person with a child. He has asked me to send my pictures twice, and that too at 2 am. I don't know how long he's been doing this."