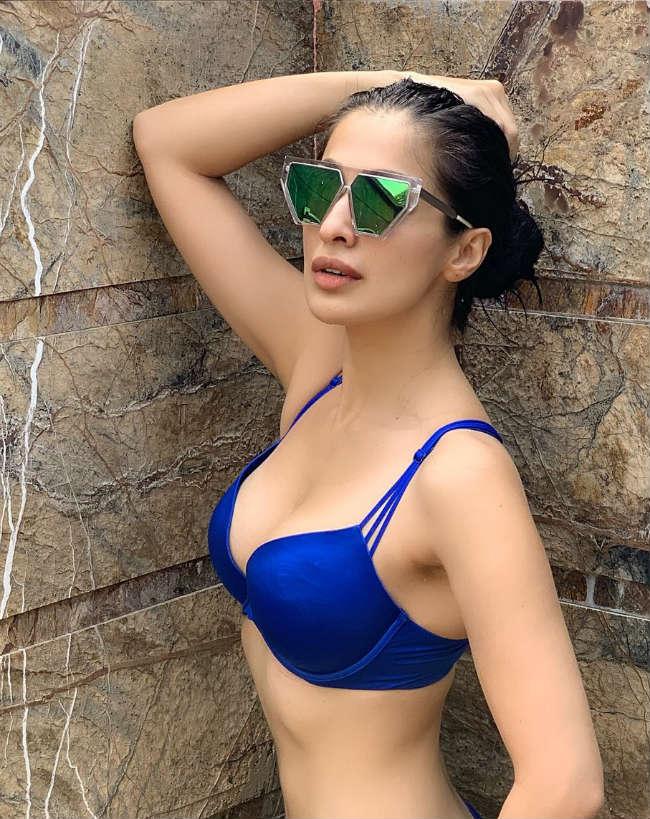 Lakshmi Rai is making waves on social media platforms. Recently, Lakshmi Rai's bikini picture was trending for sizzling look and her gorgeous smile. Lakshmi Rai has a whopping 2.3 million followers on Instagram. Her Instagram account is loaded with her toned body and several bikini pictures which are welcomed by her followers. Lakshmi Rai is a fitness freak and a huge motivation factor with her fitness videos and pictures too.




https://www.instagram.com/p/B3WFK3bH6t3/
Lakshmi Rai's Dussehra post on Instagram was captioned:
"HAPPY DUSSEHRA EVERYONE ?❤️?
On this auspicious day, May goddess Durga take away all ur worries and bless u with health , wealth & prosperity
God Bless ??
#happydussehra"
Lakshmi Rai looked very cute in her sandal color sparkling lehenga with her belly open. Her ethnic look suited her and was a huge sensation on social media  as soon as it was posted. Lakshmi Rai's saree picture got around 18K+ likes on Instagram within two hours of posting the picture. Her attire was a trendsetter.
Lakshmi Rai's Upcoming Movies
Lakshmi Rai has a hectic schedule ahead of her. Her upcoming movie is Mirugaa in Tamil, Officer Arjun Singh IPS in Hindi which is bound to release on the 27th of September 2019.