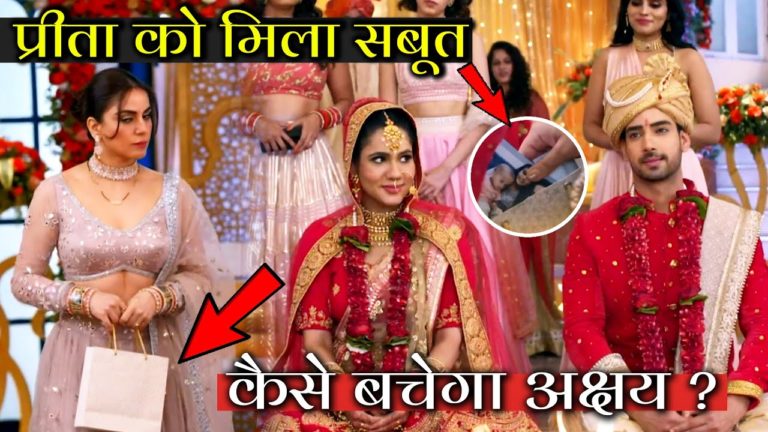 In Kundali Bhagya, the audience gets to see the preparation of Akshay and Kritika's wedding. Preeta somehow wants to stop this marriage. Sarla comes to know that Akshay's family is involved in his lies. Sarla tells this to Preeta.
In the upcoming episodes, it will be shown that Akshay and Kritika start getting married. When Preeta is tying the two together, she shows Akshay some pictures, in which he is with Ruchika and her child. Preeta tells him that he also has a video in which he is telling Megha that he is marrying Kritika for money only.
Preeta tells her that if you do not leave the marriage within 5 minutes, she will tell this truth to the whole family. Akshay keeps wondering how Preeta came to know all this; then, she tells Kareena Bua her truth. Preeta gives them to see the photo, but before she sees the photos, Kareena puts all the fire pictures.
Karan tells Preeta that he had forbidden him to do any drama in marriage. Amidst all this, Akshay also gets up from the mandap and refuses to marry. Akshay accuses Preeta that he is breaking this marriage because of her. Karan is angry at Akshay after seeing all this and asks him to get married.
In the last episode, you saw that Kareena Bua holds Preeta's hand and takes her out of Luthra House. At the same time, Karan comes and says that she cannot take it out like this. After which, Kareena tells her everything. Hearing all this, Sherlyn also works by putting ghee in the fire and says that Preetika will not get married in a manner as long as she stays here.