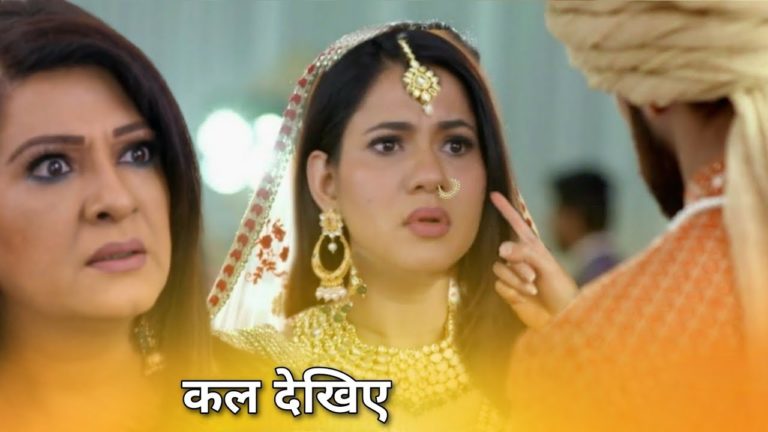 In Kundali Bhagya, the audience is getting to see the full-on drama. Preeta's entire plan to expose Akshay falls heavily on her. Once again, Preeta is proved to be false. Kareena Bua is very angry with her and asks Kritika and Akshay to stay away from their marriage.
In the upcoming episode, it will be shown that Kareena Bua takes Preeta's hand and takes her out of Luthra House. At the same time, Karan comes and says that she cannot take it out like this. After which, Kareena tells her everything. Hearing all this, Sherlyn also works by putting ghee in the fire and says that Kritika will not get married with love until Preeta stays here.
Karan tells Kareena Bua that just as Preeta does not have the right to spoil Kritika's marriage, she has no right to remove Preeta from her house. Preeta is his wife, and her insult means her insult. Hearing this, Kareena's senses fly away. After this, Karan takes Preeta's hand and brings it inside the house.
Here, preparations for the marriage of Akshay and Kritika begin at Luthra House. Akshay comes home as a bride. Preeta's mother Sarla also comes and talks to Akshay's mother. Akshay's mother says that Preeta cannot do anything to her. Hearing this, Sarla understands that her family is also involved in Akshay's plan and tells Preeta.
In the last episode, you saw that Kareena is very angry with this act of Preeta and takes her from the hotel by holding her hand. Here, Akshay's mother slaps him and says that he would be caught if those people did not come on time today. The truth of Akshay is known to his entire family and is included in his plan. They know that Ruchika has a child and whose father is Akshay.