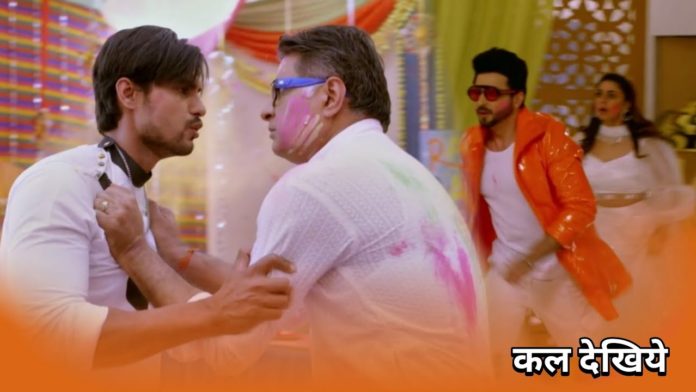 A new twist in the serial Kundali Bhagya is about to come out. Preeta asks Prithvi the reason for marrying Kritika, but he is unable to tell her anything. Prithvi is very intoxicated, and because of this, he cannot speak anything. Mahira once again makes a dangerous plan to kill Mahesh Luthra.
In the Kundali Bhagya episode aired on 6 April 2021, it will be shown that Sherlyn gets nervous, thinking that drunk Prithvi will bring all the truth to everyone. Mahira calms her down and tells them that Pawan Luthra House has arrived. Sherlyn tells Mahira that if Pawan realizes that there is any harm to Prithvi, he will ruin everyone.
Here, Srishti, Sammy, and Karan get irritated while trying to understand the broken sentences of Prithvi, while Preeta keeps trying to know the truth. Then Sherlyn comes into the room and lies that Mahesh has called everyone down. As soon as everyone goes down, Sherlyn and Mahira give him medicine. Mahesh reveals about an accident that happened to him.
Mahesh Luthra says that someone tried to kill him. In the last episode, you saw that Preeta, together with Srishti and Sameer, asks Prithvi why he is marrying Kritika. What is the plan behind marrying her? Being very drunk, Prithvi is unable to say anything. That's when Karan comes to call Preeta to play Holi.
Till now, you have seen that Mahesh has come out of the coma. Sherlyn and Mahira go to the room with Prithvi. Both of them want to make her aware in any way so that she does not say anything in front of anyone. Prithvi tells him that he will not tell anyone that Mahira had pushed Mahesh up the stairs.