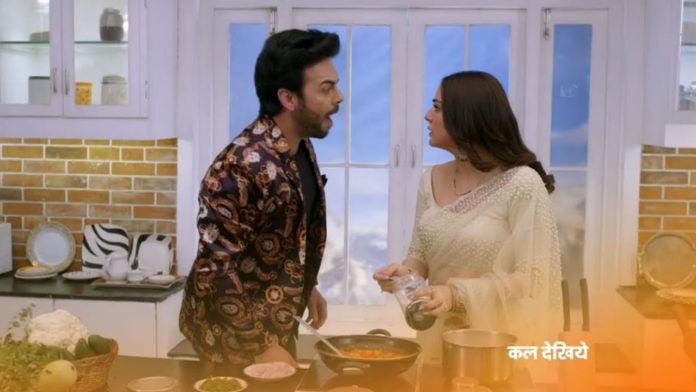 Kundali Bhagya has become quite interesting these days. Karan, Rishabh, and Sameer together convince Kritika not to marry Prithvi. Kritika does not listen to their words. At the same time, she threatens that she will give her life if she is not married to Prithvi.
In the upcoming episodes, it will be shown that Kareena narrates Srishti and Preeta for the decoration of the house and tries to humiliate them. All of this is not liked by Srishti, and she asks them to make a Toran by themselves. Kareena gets very angry after hearing this.
Prithvi sees Preeta working in the kitchen and starts talking deafeningly by calling her life-threatening. Preeta gets angry with the things of the earth. Prithvi says that he had to marry Karan, who keeps looking at Mahira all day because of his mistake. Also, it says that Karan does not love you at all.
Preeta is unable to hear all this against Karan and puts chili in her eyes. Showing her the knife, she warns that if she tries to misbehave again, nobody will be worse than that. In the last episode, you saw that Rishabh, Karan, and Sameer try hard to convince Kritika that Prithvi is not a good boy. Kritika tells him that she has to marry Prithvi, and if someone stops her, she will give her life.
Kritika says that she has many reasons to marry Prithvi and the biggest reason is that Prithvi saved her life. Do they have a single reason to know that he is not a good person? If it is, then tell it to him, after which he will not do this marriage. Everyone gets silent on hearing this.