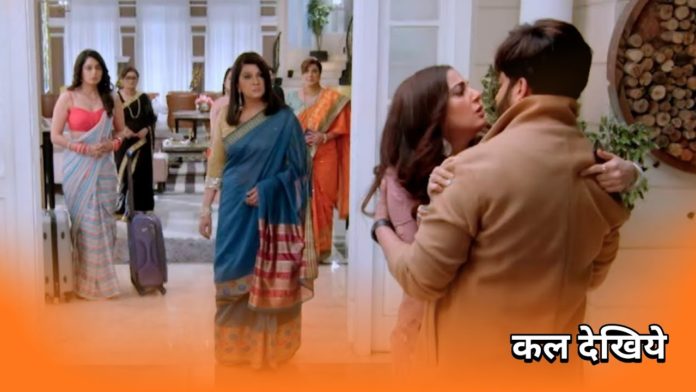 Kundali Bhagya is going to have a twist these days. Karan has given Preetha the responsibility of Kritika's bangles ceremony. Preeta cannot even refuse it. Here Akshay calls him outside Luthra House to meet him. On hearing Akshay's words, she loses her mercury and slaps it.
In the episode aired today, 4th February 2021, it will be shown that Preeta reaches the same hotel with all the family members, in which Megha and Akshay are staying. When she goes there and finds out, the hotel's receptionist says that a person by this name has not stopped here. Upon hearing this, Preeta's senses fly away. After this, when everyone starts going, the receptionist tells everyone that Akshay is in this hotel.
Preeta reaches Akshay's waist with everyone, and after seeing everyone together, Akshay pretends to be afraid. Preeta does not say anything when asked about Megha. Preeta sees the whole room but finds no one. When the voice comes from the bathroom, Kritika also starts to question Akshay. Simultaneously, Rakhi breaks up Kritika and Akshay's relationship and says that she is convinced that he is not a good boy.
Kareena's aunt tells them not to take any decision so soon. Preeta calls the housekeeping person and opens the bathroom door, but there is no one there. That's when Akshay's housemates come there and tell him to break his relationship with Kritika. After which, Kareena apologizes for all this and says not to do so.
In the last episode, you saw that Sameer chases Akshay. He sees Megha and Akshay going to the hotel room together. He gives Preeta full details of both. Preeta decides to take the entire family to the hotel to expose Akshay. But Kareena refuses to trust her.