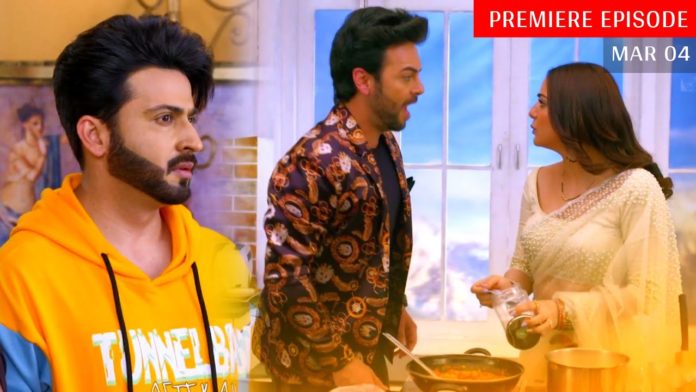 In Kundali Bhagya, the audience is getting a full-on twist. Kareena Bua has given Preetha the responsibility of Kritika and Prithvi's marriage. Srishti tells Preeta to stop this marriage. Preeta says that Kritika does not believe in any of her things.
In the upcoming episodes, it will be shown that Rishabh, Karan, and Sameer try hard to convince Kritika that Prithvi is not a good boy. But Kritika praises him and does not listen to her brothers. Kritika tells him that she has to marry Prithvi, and if someone stops her, she will give her life. Prithvi and Sherlyn keep listening to all these things.
Kritika says that she has many reasons to marry Prithvi and the biggest reason is that Prithvi saved her life. Do they have a single reason to know that he is not a good person? If it is, then tell it to him, after which he will not marry. Everyone gets silent on hearing this.
Prithvi tells Sherlyn that he gave the goons money to harass Kritika, and he planned that he would save her from the goons and marry her. Here Rishabh tells Karan that he agreed with this marriage because Kritika is happy with it. But Karan goes to his room in anger after hearing this.
You saw that the Prithvi is quite happy to see Srishti in Luthra House. He says that Kritika and Srishti are like sisters, then Srishti became her sister-in-law with this relationship. Mahira makes a new plan to go to Karan. She says that now she will win Karan's trust. She tells Karan that Prithvi has come home with his mother.