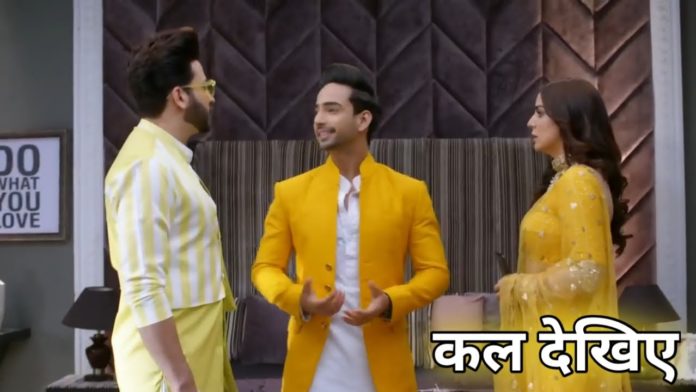 The serial 'Kundali Bhagya' is going to have a big twist in the show. It is happy to see Mahira, Karan (Dheeraj Dhupar), and Preeta's (Shraddha Arya). In the story, Preeta is trying to reveal the truth of Srishti and Akshay's affair. Simultaneously, Akshay is constantly successful in tarnishing Preeta's image in front of the Luthra family. A new plan is created to find out the truth of Preeta Akshay. Srishti and Sameer support him.
Upcoming episodes later, Preeta and Srishti get pictures of Akshay and Ruchika together, where Karan gets annoyed with Preeta's lies. Preeta goes to gather evidence, but she lies to Karan. Karan comes to know about this and gets angry. There is a fight between the two. Mahira is pleased to see both of them like this.
Is Preeta going to convince Karan by exposing Akshay? She is going to reveal the truth of the affair of Srishti and Akshay soon. This will be known only in the coming episodes. In the last episode, you saw that when Preeta spies Akshay together with Sameer and Srishti. At that time, Karan's phone calls him. Karan asks her that she has said that Preeta lies. She tells him that she has come to her mother's house.
Karan is furious about Preeta's lie, and both of them fight over it. The expert sees it all in silence and is very happy. The expert makes a new plan so that he can provoke Karan against Preeta. Here, in turmeric's ritual, Preeta shows her and Ruchika's photos on the projector to expose Akshay, but those photos do not open. This happens because Akshay comes to know about those plans in advance.
Now once again, Preeta has to be insulted due to Akshay. Kareena Bua calls her very bad in front of everyone. The episodes coming to the audience are quite entertaining. In the last episode, you saw that Preeta tells her that she will have to keep an eye on Akshay 24 hours. He has to follow, who does he meet, and where he goes, all this has to be seen. Akshay will take us to Ruchika himself, and then we will get some concrete evidence from Ruchika.