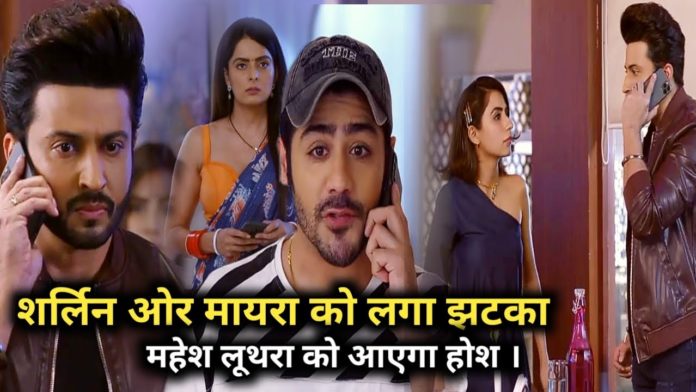 The serial Kundali Bhagya has become quite exciting. Karan calls Preeta for a date. Here Preeta sees Kritika carrying the jewels and asks her the reason for this. Kritika tells him about Akshay and says that he has asked for 20 lakh rupees.
In today's Kundali Bhagya episode, it will be shown that Preeta arrives to meet Akshay after becoming Kritika and wearing a veil. Akshay considers Preeta to be a friend and starts to misbehave with her. Preeta gets angry and slaps her due to this act of hers. After which, Akshay comes to know that this is not Preetika.
After knowing this, Akshay again misbehaves with Preeta and saves Preeta; she kills him unconsciously by hitting him with a tray. After which she takes away all the photos of her phone, laptop and Kritika runs away from there. Here Sameer calls Karan and tells that his father Mahesh has opened his eyes. Mahira tells this to Sherlyn.
Here Preeta gives all the pictures to Kritika, and together, they burn the photos. Here, the doctor tells everyone in Luthra House that Mahesh will come out of a coma very soon. Everyone becomes thrilled after listening to this, but Mahira, Sherlyn, and Prithvi fly away.
In the last episode, you saw that Preeta chases Kritika as she goes. Mahira chases Preeta thinking that she is going on a date with Karan and wants to spoil this date. While chasing, Preeta reaches the same hotel where Karan is waiting for her.