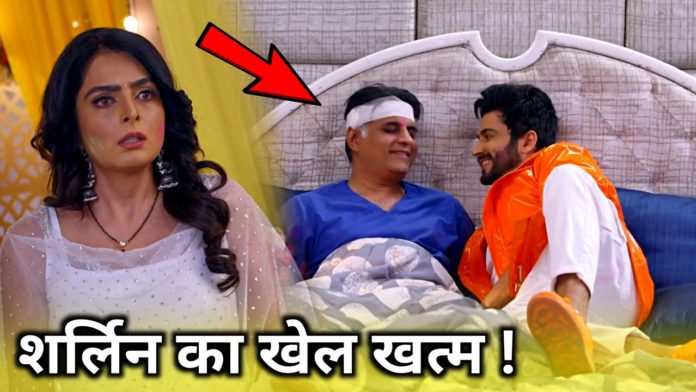 Kundali Bhagya has seen tremendous turns and twists for decades. Mahesh Luthra is pleased with all the family members' sensations, but Sherlyn and Mahira are scared of this. Prithvi is drunk with bhang and is also unaware of this. Mahira and Sherlyn is afraid that Mahesh may not tell his truth to everyone.
In Kundali Bhagya's April 2nd, 2021 episode, it will be shown that Mahesh has come out of the coma. Sherlyn and Mahira go to the room with Prithvi. Both of them want to make her aware in any way so that she does not say anything in front of anyone. Prithvi tells him that he will not tell anyone that Mahira had pushed Mahesh up the stairs.
Hearing this, Sherlyn and Mahira think that Prithvi did not speak this thing out. Otherwise, their secret would open, and they would have to go to jail. Mahira tells him to take drugs from Prithvi. Now it has to be seen whether after Mahesh comes to his senses, does he open Sherlyn and Mahira's secret in front of everyone or not.
In the last episode, you saw that Prithvi Karan drinks a lot of cannabis to win the competition. Here Mahesh Luthra comes out of the coma. The whole family is pleased to know this. On seeing Mahesh in his senses, Sherlyn and Mahira fly away.
Till now, you have seen that Srishti and Preeta plan to feed bhang to Prithvi so that they can tell everyone the truth about cannabis. Let them tell everyone why she married Kritika. Preeta lets Prithvi drink bhang, but Sherlyn suspects him.