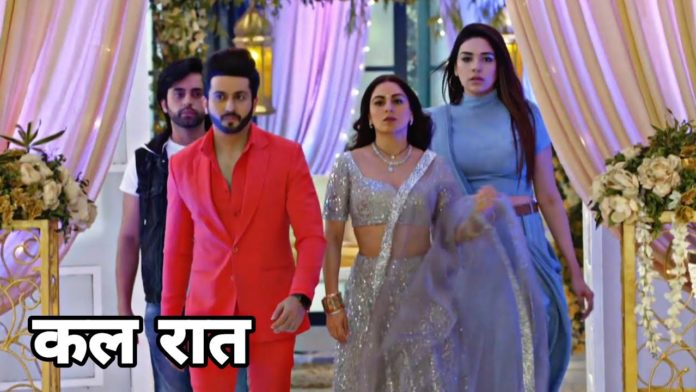 In the serial Kundali Bhagya, viewers are getting to see the full-on drama. Kareena shows Kareena with evidence against Prithvi and asks her to stop this marriage. Here Kritika is still convinced of Prithvi, and she does not believe in anyone's words.
In the coming episodes, it will be shown that Grandma and Kritika trust the false story of Prithvi and do not break the engagement. Preeta asks Prithvi to tell everyone who his friend is, in return for which he was sitting in the wedding pavilion. All the housemates ask him to call his friend.
Prithvi calls one of his friends to show the family and feels that he will not pick up the phone. But this does not happen. His friend Shubham picks up the phone. Preeta says that first, you prove which friend you are instead of sitting in the pavilion. After this, everyone will trust him.
Preeta, Karan, and Srishti leave to bring Prithvi's friend from his house. In the last episode, you saw that Kareena calls Kritika down. Everyone gathers below. Kareena tells Prithvi about her truth. However, Prithvi tries to present cleanliness. Kritika questions him as to why she is hugging Sherlyn. But despite all this, Kritika says that she trusts Prithvi completely. The situation changes completely.
Karan asks Sameer to bring the projector. Kritika weeps and declares that whatever is happening is not acceptable for her. She further says that everyone should respect Prithvi, who is her husband. Preetha, after watching the whole thing silently, finally speaks. She says that you should do what you want to do to Kritika, but you will be the second wife, not the first one of Prithvi.