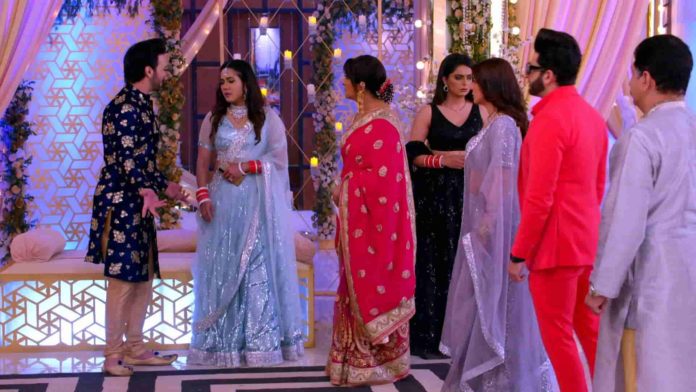 New twist viewers are getting to see in the serial Kundali Bhagya. Kritika is going to be engaged with the Prithvi. To stop this, a lot of evidence has been found in Preeta's hands, which she takes Kareena to a different room to show.
On 16th March 2021, Kundali Bhagya's episode, it will be shown that Sherlyn tells Prithvi that Preeta has got some evidence of their marriage. Hearing this, the senses of the Prithvi fly away. Prithvi says now their game is over, and no one can save them. Hearing this, Sherlyn hugs her and sees Kritika.
Sherlyn and Prithvi also see Kritika, and Prithvi tries to convince her. Kritika says that it is good that she came to know the truth before the engagement. Here Kareena gets shocked after seeing the photos. They come to know that Prithvi is already married. Kareena tells Karan that Preeta has proved that Prithvi is not a good boy.
In the last episode, you saw that Sherlyn knows that Preeta has any evidence against Prithvi. With this help, Preeta will stop her and Kritika's engagement, so she quickly completes the engagement ceremony. She gets nervous after hearing these things.
To stop Preeta, Sherlyn goes and thinks that she will beat her with something and make her unconscious not to stop this engagement. After which, she starts chasing Preeta with a flower vase, and Srishti witnesses everything.
Srishti stops him from doing so and kills him, and makes him unconscious. Srishti locks her in a room and tells them that she has come to know that she has been married to Prithvi long ago. This evidence has gone to show the family of Preeta. Preeta stops Kritika from engaging with Prithvi and takes Kareena to a room to show her the photos.