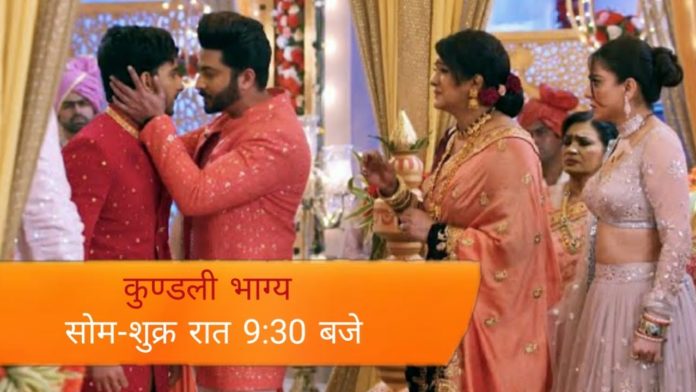 In Kundali Bhagya, the audience is getting to see the high voltage drama. Preeta shows Akshay the picture of Ruchika and her child on the wedding pavilion. He gets nervous after seeing this. After which, he breaks his marriage to Kritika, and the blame is put on Preeta.
In the upcoming episodes, it will be shown that Kritika becomes very unhappy due to the marriage breakdown. To fix her mind, Kareena sends her away from home for a few days. She thinks that Preeta will surely punish Kritika for making her sad. Kareena thinks that she will teach Preeta a good lesson that she will remember throughout her life.
Here Preeta misses Karan by getting away from him, and she remembers old things. Preeta calls Karan. Karan does not talk to him and says that he has packed his clothes, which he will send. Upon hearing this, Preeta becomes very angry with her. At the behest of Srishti, Preeta calls Karan again, and this time, both of them get into a fight.
In the last episode, you saw that Preeta says in front of everyone in the pavilion that Akshay himself should tell his truth in front of everyone. Kritika says that today we are married; please do not do this. Preeta gives pictures and DNA reports to Kareena and says that he is cheating Kritika, marrying her only for money. Karan is also shocked to hear this. Kareena looks at the pictures but puts her in the fire. Preeta is shocked to see this.
Karan is also angry with Preeta. Sarla gets angry after hearing his words. She clearly says that even though everyone should blame her, she knows that Preeta cannot do anyone badly. Akshay is wrong, and he has tried to prove it again and again. She yells at Kareena, and the two argue fiercely. After which, Sarla leaves Preity in Luthra's house and drags her away with him.