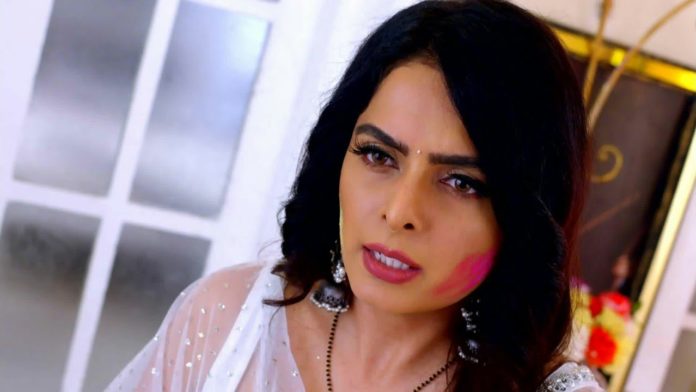 The track of Holi is going on these days in the serial Kundali Bhagya. Preeta somehow wants to bring the truth of Prithvi to everyone. For this, they plan together with faith. Karan gives a chance to Prithvi, who can drink the most cannabis.
In the upcoming episode, it will be shown that Prithvi Karan drinks a lot of cannabis in the affair to win the competition. Here Mahesh Luthra comes out of the coma. The whole family is pleased to know this. On seeing Mahesh in his senses, Sherlyn and Mahira fly away.
When Preeta and Karan come to know about their senses, they leave Prithvi and meet them. Karan tells them that he was in a coma for a long time. At the same time, Rakhi tells them that Karan is married to Preeta. Prithvi tells Sherlyn and Mahira about Mahesh, but she doesn't mind.
In the last episode, you saw that Srishti and Preeta plan to give Prithvi some bhang to drink so that they can tell everyone the truth. They wanted Prithvi to tell everyone why she married Kritika. Preeta lets Prithvi drink bhang, but Sherlyn suspects him.
Till now, you have seen that Preeta arrives to meet Akshay after becoming a friend and wearing a veil. Akshay considers Preeta to be a friend and starts to misbehave with her. Preeta gets angry and slaps her due to this act of hers. After which, Akshay comes to know that this is not Preetika.