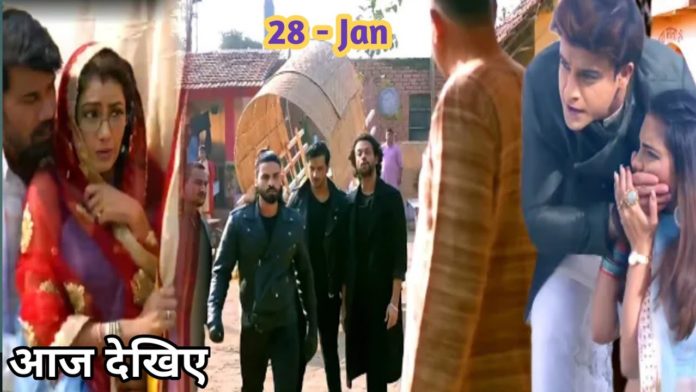 Zee TV's serial 'Kumkum Bhagya' is ready for high voltage drama. Abhi and Pragya are in a mess again. In the life of both, suddenly, a new enemy Digvijay has entered. According to the track released, Digvijay is Abhi's old enemy who hires a sharpshooter to kill Abhi. But Abhi and Pragya escape the goons, but Digvijay forms a new gang to kill Abhi.
Digvijay wants to take revenge on Abhi under any circumstances, and he is willing to pay crores for Abhi's death. In the upcoming episodes, you will see that Abhi and Pragya are married, and both are talking about their honeymoon plan. Abhi and Pragya are completely unaware of what Digvijay is planning next.
However, Digvijay's main goal is to kill Abhi. He has some other plan for Pragya. Will Pragya understand Digvijay's move? Will Digvijay manage to harm Abhi? Is there another storm in Pragya's life? This will be known only in the coming episodes.
You saw that Abhi and Pragya get married in the temple while Meera shows it to everyone through a video call. Now, Meera reaches Mehra Haveli, while Aaliya does not let her enter the house and insults her. She pushes him out the door, Pallavi saves him from falling and tells Alia to calm down. There is a heated debate between Meera and Alia.
Meera clearly tells Aaliya that she knew very well that I loved Abhi, then how did you think that she could see him sad. Abhi loves only and only Pragya and can be happiest with him. I can never see them sad. Aaliya flares up and kicks her out of the house. She says that if she does not come out of the house, Riya will get her punishment.