KPY Bala is a sensation in Vijay TV at the moment. His scintillating comedy and sense of humor is much loved  by the audience. He is one of the major reasons for Cooku With Comali's massive success in the channel. Bala rose to popularity with his witty comedy in the celebrity cook show. Bala's body language is a major reason for his popularity in the comedy arena.
How Did KPY Bala Get a Chance in Vijay TV?
Bala was comical talent right from his schooling days. Bala was brought up in Karaikal, Tamil Nadu. KPY Bala's friends were a major reason for his rise to stardom. Bala's friends introduced him to Amudhavanan when he was in Karaikal for 'Siricha Pochu' show. KPY Bala requested Amudhavanan to take him along for his show which was doing well back then. Bala was in his 11th grade back then. Amudhavanan asked him to call him after he successfully completes his schooling.
Bala's Struggle to Reach Chennai
After two years, Bala called him after two years with little hope. However, to his surprise, Amudhavanan asked KPY Bala to come to Chennai. Bala came to Chennai without taking a penny from his house. However, Bala's friends helped him to buy a train ticket. Bala struggled with just INR 130 rupees and reached in Chennai without much in hand. Amudhavanan helped KPY Bala for three years. Thomson gave KPY Bala a chance in Kalaka Povadhu Yaaru and his life changed from then. KPY Bala wanted to prove himself as his competitors had come up with a struggle. KPY Bala was on the verge of elimination when Thomson gave him another chance.
How KPY Bala Got a Chance in KPY 6?
From there on Bala went on to win the title of KPY6. Bala was criticized for his victory and a lot of people did not swallow his victory well. Bala also got a chance in KPY Champions.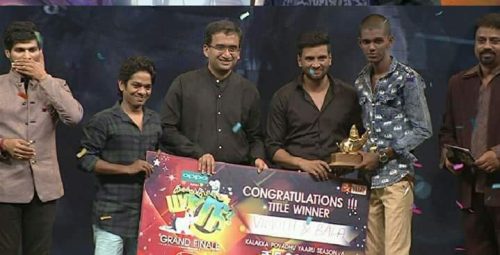 Bala's First Film
Bala's life turning moment was when he got a chance in Vijay Sethupathi's 'Junga' movie. Though the movie did not do well, Bala received good praise from Vijay Sethupathi.
KPY Bala in Cooku With Comali
Bala participated in the Cooku with Comali which has changed his fan base to a new level. Bala's success and fame is owed to his pure talent and timely help from Thomson and Amudhavanan.