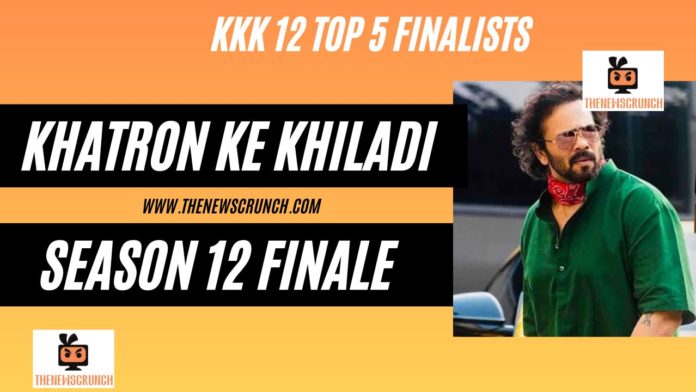 Khatron Ke Khiladi 12 reaches the fag end of the show, as the top 5 finalists are announced this week. After a nerve wracking semi finals task week, the top 5 finalists earned their deserved spot at the Khatron Ke Khiladi 12 finale week stunts. Khatron Ke Khiladi 12 finalists include Tushar Kalia, the ticket to finale winner, Faisal, Jannat and Rubina.
Khatron Ke Khiladi 12 (KKK 12) Semi Final Task Winners & Fear Fanda Updates
The excruciating tasks on Saturday, the 17th of September saw Rubina, Jannat and Faisal become finalists of KKK12 in the respective order. However, the much awaited moment is the elimination stunts on Sunday's episode which will seal the fate of the two contestants from top 7 who will be eliminated this weekend.
Mohit Malik is the fifth finalist of KKK12. However, Rajiv Adatia and Nishant Bhat who received their fear fandas earlier this week, are eliminated.
Khatron Ke Khiladi 12 (KKK 12) Top 5 Finalists
Khatron Ke Khiladi 12 (KKK 12) Elimination Update
Rajiv Adatia
Nishant Bhat