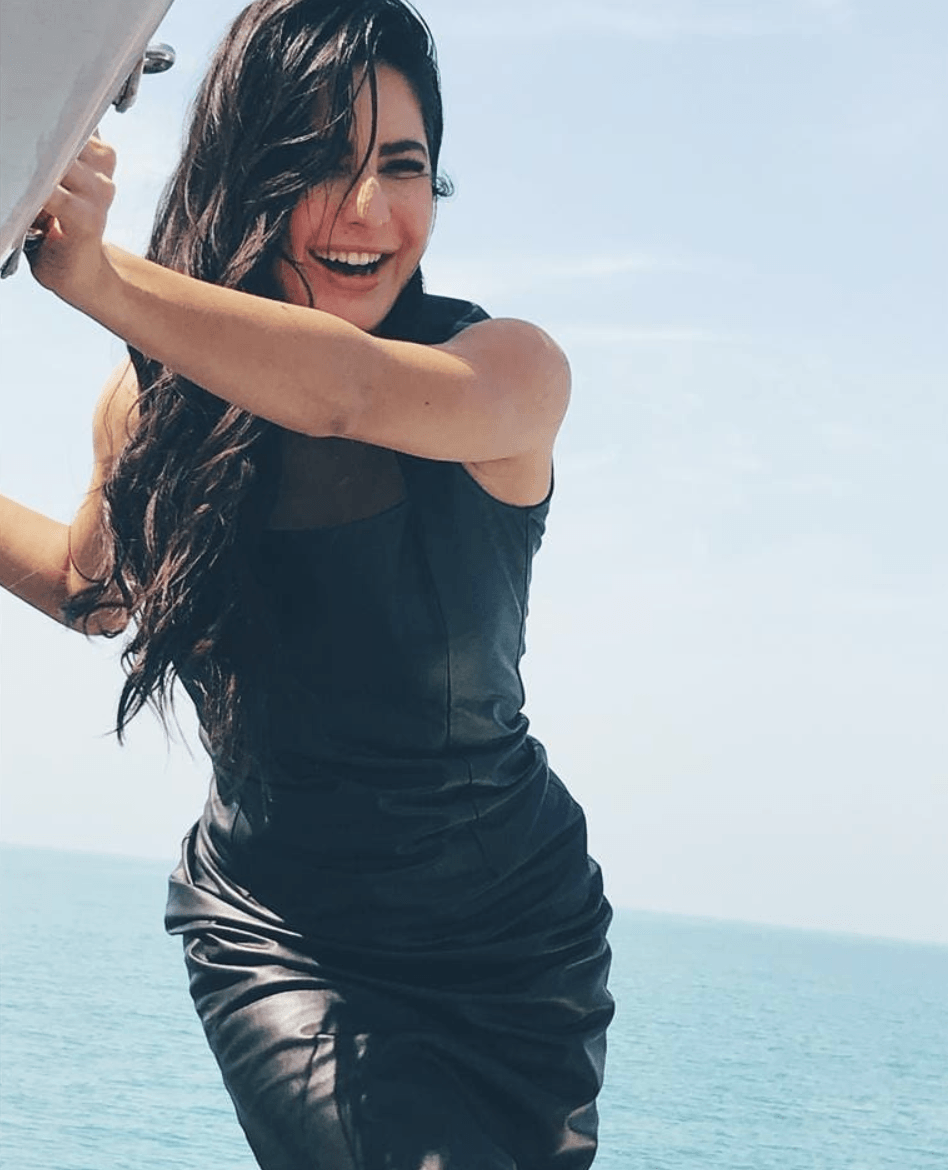 Katrina Kaif is a Bollywood actress who has a huge fan base. She has acted in several films. She recently launched her own beauty brand known as KaybyKatrina. She is very much active on Social Media accounts. She has 30 Million followers on Instagram.
Recently, she posted a video of her workout regime. This video can really inspire people of today's generation to start working out. It will give complex to many girls. In her recent video, she is seeing training with Reza Katani. Reza Katani is a trained Sports Therapist, who has set up his own gyms and trains his clients at his base in Park View Health Clubs, Finchley, London. He was introduced by Katrina Kaif to other Bollywood stars. He has also trained various other Bollywood actors such as Ranbir Kapoor, Aditya Roy Kapur.
https://www.instagram.com/p/B5ptKJfBoj6/
Katrina posted 5 videos. In those videos, she is seen with Reza Katani, Yasmin Karachiwala and one more workout partner named Rama. Yasmin Karachiwala is a trained Basi certified Pilates Instructor, Balanced Body Master Instructor. She is the owner of Yasmin's Body Image. She is also an Author of Sculpt and Shape. In the first video, Yasmin is giving them rapid instructions to do a series of exercise which include burpees, jumps and jogging.
In the second video, Reza is seen giving instructions where the other three are seen lifting a bag worth 10kg by doing a pushup first, jumping up and squatting sideways. In the third video, Reza is still giving instructions while the other three are doing the exercises.
In the fourth video, they are seen doing lunges holding the medicine ball. The fifth video shows them do squat jumps. This is called hardcore training. Now you can see why she is so fit and flexible enough to do her dance stunts by herself. These are fitness goals! Follow her on Instagram for more updates about her workout regime.