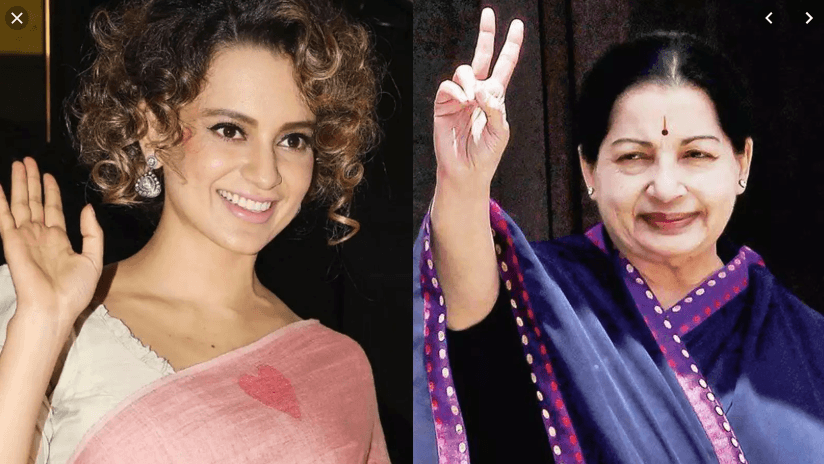 Kangana Ranaut is busy with her next projects after Judgment is Kya with Ashwini Tiwari. Kangana Ranaut is also working on a biopic of Iconic Actress and politician Jayalalithaa. The film will feature a grand retro song with 100 dancers. The song will be choreographed by South Indian choreographer Gayatri Raghuram.




Kangana Ranaut is busy shooting her next film, the biopic of former Tamil Nadu Jayalalithaa. For the past one week, Kangana Ranaut is being regularly spotted taking classes in Bharatanatyam. According to the news, actress Kangana Ranaut will be shooting a gorgeous song in the film. Kangana will be seen performing dance with more than 100 background dancers on the silver screen. This song will be choreographed by South Industry choreographer Gayatri Raghuram. Jayalalithaa biopic is being directed by AL Vijay.
Apart from Tamil, Jayalalithaa's biopic is also being made in Hindi. The film is titled Jaya in Hindi, while in Tamil it is named Thalaivi. The film is directed by AL Vijay. Interestingly, its story is written by Bahubali series writer KV Vijayendra Prasad, who also wrote Kangana's film Manikarnika The Queen of Jhansi. Writer Rajat Arora of The Dirty Picture and Once Upon a Time in Mumbai are also co-writing.
Kangana is taking Bharatnatyam classes for this retro song in the film. It will not be easy for Kangana to get into this iconic character, as Jayalalithaa became a much bigger politician than the actress she was. Kangana understands this very well. This gorgeous and huge song will have more than 100 background dancers. Kangana is doing intense dance practice for this song.
Regarding this film, Kangana said in an interview that she always wanted to work in regional language films. Because whenever we go to Tamil Nadu or Andhra Pradesh, we see that people only watch films made there, due to which the connection with other parts of the country is not able to be established. I was waiting for a good opportunity and this film was found.