The year begins on a great note with the Jaipur Literature Festival and it goes on to another literary event, more of a cultural extravaganza and takes the whole nation by a storm. The Kala Ghoda Arts Festival, better known as KGAF is Mumbai's largest arts festival that takes place every February.
The cobbled streets of Mumbai with its beautiful architectural delights welcomes people into it's fanciest locality, South Bombay. Kala Ghoda transforms the already culturally soaked location to a place rich with performances, food walks, leaving something to do for everybody.
Why Should You Visit Kala Ghoda?
Culture
Our country needs no chance to celebrate nor does it need a chance to be celebrated. The festival brings to light all these aspects. As we explore and delve into the city's rich heritage as you walk past the General Post Office to discover what is said to be a dying tradition. Walk to the wonderful Flora Fountain, move on to discover Irani café's. Take a trip to the Gateway of India and soak in so much that is in the air.
Blogger Roxanne Bamboat takes you on a walk through the bylanes of Kala Ghoda. Attend the book launch of Ullas Ki Naav, singer Usha Uthup's biography or that of Kaifi Azmi's birth centenary volume of poems. Tributes to authors Kiran Nagarkar and Girish Karnad are also on the cards which is certainly much awaited.
Theater performances include Naukrani, a play in Gujarati starring veteran actor Rohini Hattangadi, Shakespearewallah, a solo performance by Salim Ghouse in English that revolves around an old actor and a dramatic reading of George Orwell's Animal Farm, along with a host of other performances and readings.
And if you feel like laughing out loud, there are several stand-up comedy acts to attend. From popular names like Abish Mathew and Kaneez Surka to some younger players who will be holding fort, there's a lot happening out front at the KGAF.
Art
Curated by Ami Patel, Geeta Castelino, Sonal Motla and Varsha Karale, the Visual Arts section promises to be eye grabbing. Rupali Patole's LIC winning entry "Over The Top—Bachpan Baccho" is an artwork which showcases the top and the thread symbolize the natural connection between man and God and of bringing back innocence into today's materialistic world. Another mind-tapping installation which is titled "Swinging Forward A Lost Childhood" is a reminder of lost times when we were one with nature and away from modern gadgets. The theme of harmful effects of pollution caused by plastic has found resonance with a number of artists as well. This is brought out fantastically through the artwork and installations.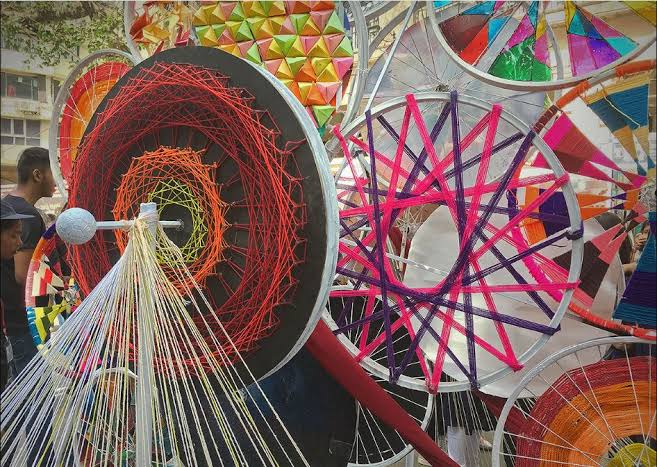 Talks
Cinema enthusiasts are in for a delight, there are panel discussion galore. One can attend the panel discussion between Vikram Bawa, Mahabanoo Modi Kotwal, Dr Kaizaad Kotwal and Antara Banerjee on whether contemporary media is only about upgrading technology to make art into a series of digital exercises or if there is more to it. Sustainability and zero wastage of food is a concern that most chefs share. Attend a talk by chef and mixologist Arina Suchde, chef Moina Oberoi, Sumit Gambhir, Director and Co-founder Neighborhood Hospitality and Monisha Narke who works in the urban waste management sector if you want to implement a few tips from experts and incorporate them at home. CSMVS will host a panel discussion with top theater experts.
An array of talks on food legacies to perspectives on publishing, the literature section is brimming with multiple ideas and thoughts. Well-known author Jerry Pinto will present his perspectives on writing from the city, while poet Nidheesh Tyagi and artist Ruby Jagrut will discuss their collaborative creativity.
Music and Dance
Old Hindi music or jazz and hip hopp, you are in the right place the KGAF has something for everyone. Watch YouTube sensation and playback singer Jonita Gandhi perform with her band or relive the golden era with singer Mugdha Hasabnis as she pays a tribute to the nightingale of India, Lata Mangeshkar in her 90th year. Look out for 14-year-old Lydian Nadhaswaram's performance on the piano or 19-year-old singer-songwriter Karshni Nair's solo performance. Lovers of Hindustani classical music can soothe their ears with a performance by ace percussionist Taufiq Qureshi or a sitar recital by brothers Amaan Ali Bangash and Ayaan Ali Bangash.
Dance is not far behind in terms of diversity. From Bharatanatyam to folk dance to hip-hop and even a confluence of Flamenco and Kathak, there are a variety of performances on board as well. Watch one of the best dance teams in India—King's Squad in action. There will be a Kathak performance by the famed Aditi Mangaldas. The Luminario Ballet of Los Angeles will showcase of dance journey of Contemporary Ballet, Broadway and Acrodance.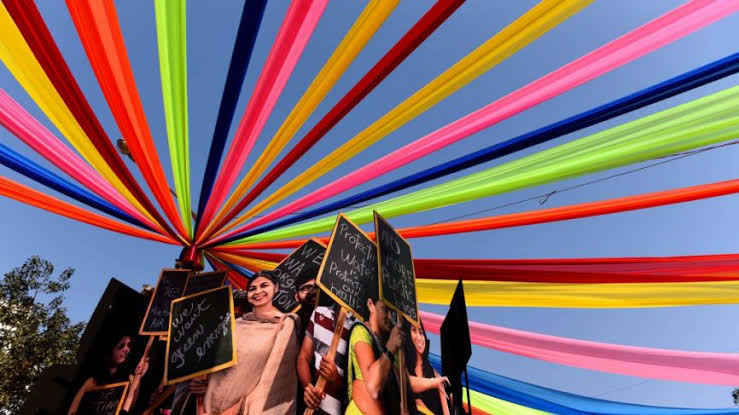 kal