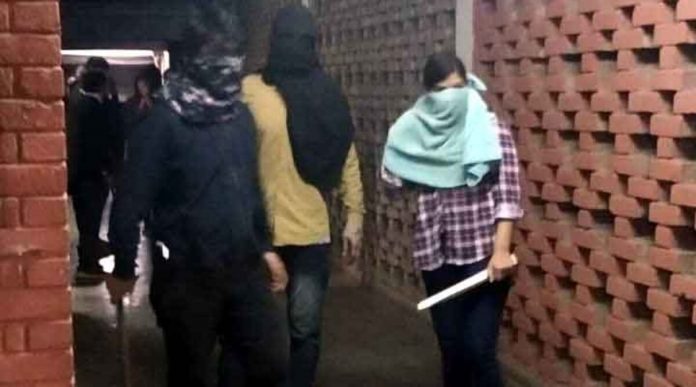 Secretary, Ministry of Human Resource Development (MHRD) has called the Registrar, Proctor and Rector of Jawaharlal Nehru University (JNU) to his office, today 6th January 2020. JNU students demand medical assistance, arrest of goons after delegation meets Delhi Police PRO. A special team of Delhi Police has been formed to investigate the alleged clash between members of University Students Union (JNUSU) and ABVP at the Jawaharlal Nehru University (JNU) campus late on Sunday evening. The responsibility of investigation has been entrusted to Shalini Singh, Joint Commissioner of Delhi Police. Let us know that the Left Control Students Union and the ABVP, a student organization affiliated to the RSS, have held each other responsible for the violence on the JNU campus.




According to news agency IANS, the Delhi Police Commissioner has ordered an inquiry into the attack on students in JNU. Earlier, Union Home Minister Amit Shah talked to him and sought a report on the violence in JNU. The university administration has informed the Delhi Police about the violence in JNU on Sunday evening. With information, the police have also been called to the university campus to prevent incidents of violence. At present, a large number of police personnel have been deployed in the campus. Ruckus, ABVP and Left students fiercely beaten in JNU – many injured
On JNU violence, DCP South West Devendra Arya said that the situation inside JNU is completely under control. The police have deployed police forces at all the necessary points. He said that 21 students were reported injured in the violence. All the injured are being treated in the hospital. Student union leader Aishi Ghosh has also been badly injured in this violent clash. Ic's head has a spoon.
Delhi: Joint CP Western Range, Shalini Singh to conduct inquiry into the incident of attack on students at Jawaharlal Nehru University. #JNU https://t.co/nGPvOHt7h1

— ANI (@ANI) January 5, 2020

Police say that further action will be taken based on the statement given by the injured students. Some JNU students protesting against the violence at the university told police officials who arrived at the university that the masked attackers had reached the Periyar, Kaveri, Sabarmati and Koina hostels to beat the students.