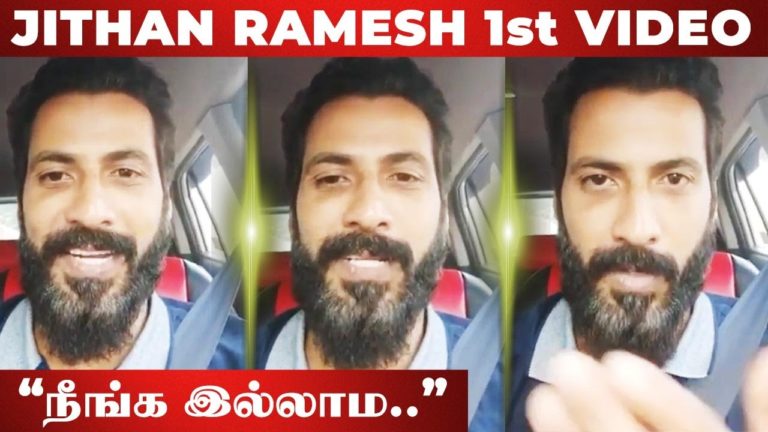 Unexpectedly there was a double eviction done last week at the Bigg Boss house. A video posted on social media with Jithan Ramesh leaving the Big Boss house after being evicted on Saturday and Nisha on Sunday is going viral.
In the video, Ramesh said: Hello, everyone. The Bigg Boss house was truly a new experience for me. I have been at this Bigg Boss house for 70 days. I could not have been so long without your support. So, first of all, I want to thank all of you.
My heartfelt thanks to everyone. I could not have never been in the house so many days if you were not there to support me. I hope you will support my upcoming films just as you supported me at Bigg Biss house. Again he said my thanks to everyone who supported me. This video is currently going viral.