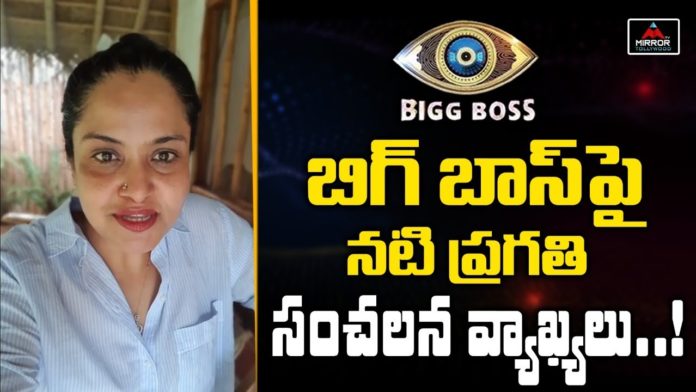 The "Bigg Boss Reality Game Show" aired on the Star Maa channel, a popular entertainment channel in Telugu, has gained popularity since its inception. With this, it has already completed four seasons and is stepping towards the 5th season.
However, even during Kovid last year, the Bigg Boss show was managed by the show's organizers with utmost care. But in the 4th season, the movie went very smoothly due to the lack of big celebrities. There are already rumors that berths have been finalized for Tollywood's leading character artist Surekha Vani, popular comedian and hero Ali, YouTube anchor Shiva and a lady anchor who has worked as a newsreader for popular news channel TV9.
However, the news that the famous Telugu character artiste actress Pragathi's name has been removed from the race of Bigg Boss contestants has made fans unhappy on social media. In addition, there has been some ambiguity as the show's organizers have not yet clarified the matter. Still, some Pragati fans are urging Bigg Boss show organizers to select her as a contestant for the season.
It remains to be seen whether the show organizers will listen to the fans' requests of the actress Pragathi. Despite this, actress Pragathi has acted in more than 150 Telugu films as a character artist in sister, mother, and aunty. She has also become very popular in recent times by being active on social media and occasionally sharing beautiful photos and videos of gym workouts.