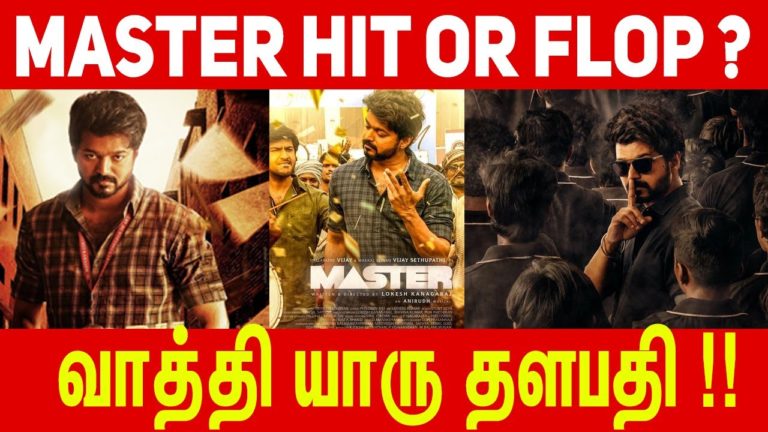 Vijay starrer 'Master,' directed by Lokesh Kanagaraj, was released on 14th January 2021. Anirudh has composed the music, and Sathyan Suriyan has done the cinematography for the film, which stars Vijay, Vijay Sethupathi, Andrea, Malvika Mohanan, Master Mahendran, Chandanu, Arjun Das, Sanjeev, Sriman, Srinath, Gauri Kishan. The film was released on January 14 last year after being delayed due to a COVID 19 problem.
Last weekend, the movie 'Master' topped the world box office with $23 million. It has been revealed that the film has grossed twice as much as other Hollywood films. Though the theaters have opened in many countries, it has been revealed that Master has attracted many fans all over the world. It is said that the film will be shot in Hindi and will star Hrithik Roshan in Vijay's role.
In Tamil Nadu and the neighboring states and India, the master collection has attracted the attention of cinema fans. Vijay's 'Master' had collected 200 crore rupees worldwide in ten days. Vijay fans celebrated this on Twitter with the hashtag #MasterEnters200CrClub. Earlier, Vijay starrer Mersal, Sarkar, and Bigil also grossed Rs 200 crore at the box office.
😂 lol these are next level, see our pinned tweet and you will know how our screen looks like !!
That much of a what they call வன்மம்
To bring down a person.
RISE ABOVE THE HATE !!! https://t.co/JuScEzcxlq

— Ram Muthuram Cinemas (@RamCinemas) January 25, 2021

In such a situation, a Rajini fan had posted a video on his Twitter page saying that there were only 5 people to watch the master movie at the famous Ram Muthuram Theater in Tirunelveli Master movie was a flop. The Ram Mutharam Theater has confirmed a video taken during a photoshoot at the theater in 2019.
Had a Little photoshoot of @RamCinemas today !!
How's it folks? pic.twitter.com/urLmGs2DxW

— Ram Muthuram Cinemas (@RamCinemas) August 17, 2019