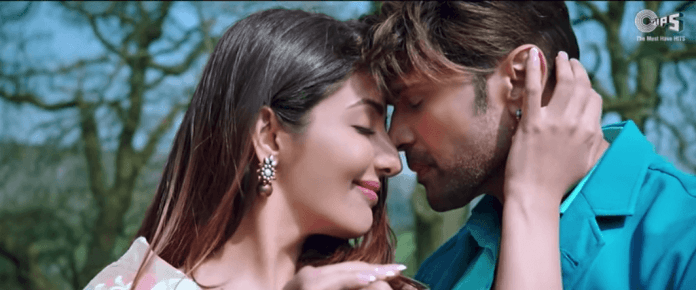 Update – Official Video Song of Teri Meri Kahani is now available to watch and download from official website. Check it out here.
Teri Meri kahani Himesh Reshammiya's new song from his movie upcoming movie Happy Hardy and Heer went viral and is still trending due to the voice of Ranu Mandol whom he identified from Star Singer. Ranu Mandol infact was a dream find as she was singing in Kolkatta railway station and her song got viral which made her enter the Star Singer show where Himesh Reshammiya was the judge.
New Song Aashiqui Mein Teri Video by Himes and Ranu released yesterday.




Himesh Reshammiya Teri Meri kahani song is considered to be the Love Anthem of the year and people are searching to download mp3 version of Teri Meri kahani song. There are videos online which fans have made with the bits and pieces available for the song, but the song has not been officially released. Here is the best version of Himesh Reshammiya Teri Meri kahani song for fans to watch and download. We will share the official version once it releases, till then enjoy the fan made version.